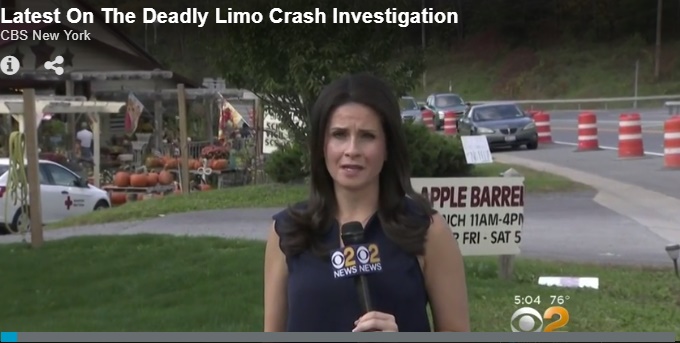 Oct. 10 (UPI) — The owner of the limousine involved in a crash that killed 20 people in upstate New York was a controversial FBI informant on terrorist cases.
Shahed Hussain is the owner of Prestige Limousine, which had an aging fleet of cars and a record of failed inspections. But before Saturday's fatal crash, the 62-year-old Pakistani immigrant was best-known as the FBI informant who helped law enforcement convict four men in Newburgh, N.Y. — later known as the "Newburgh Four" — on terrorism charges in 2010 and who are currently serving 25-year sentences.
But the conviction against the four men — Onta Williams, Laguerre Payen, James Cromitie and David Williams IV — has been criticized as an example of the FBI using entrapment techniques to goad suspects into terrorist acts in order to get convictions.
The four men were impoverished and had no links to international terrorist organizations. But Hussain, under direction of the FBI, befriended them, provided them with money, and supplied all the materials and instruction for the plot they were eventually convicted of: Firing Stinger missiles at military planes flying into Stewart International Airport in New Windsor, N.Y. and detonating bombs at a Jewish Center in Bronx, N.Y.
The plot, which was part of a sting operation, was never carried out.
In 2004, Hussain was an FBI informant in a case where he befriended Mohammed M. Hossain, a Bangladeshi immigrant and owner of a pizzeria in Albany, N.Y. Hussain, going by the name "Malik," later offered Hossain a $50,000 loan for improvements to his pizzeria and said the money was from the sale of a missile launcher that would be used to kill a Pakistani diplomat.
According to The New York Times, when Hossain asked if the weapon was legal, Hussain said, "What is legal in this world?"
Hossain would later be convicted of conspiring to aid a terrorist group and provide support for a weapon of mass destruction and sentenced to 15 years in prison.
Hussain first became an FBI informant in 2002. At the time, he had been working in an upstate New York Department of Motor Vehicles office and ran afoul of the law for running a scam by helping test-takers cheat. To avoid charges, he agreed to wear a wire and record other people in the DMV office suspected of participating in the scam.
Hussain later became a paid FBI informant and was involved in several more cases, for which he'd be paid substantial amounts of money. In the Newburgh Four case, he was reportedly paid $100,000.
"We did about 21 cases, including money laundering, human trafficking, drug trafficking, credit card fraud, stolen identity and DMV officials — corrupt DMV officials," Hussain said during one of the trials he testified in.