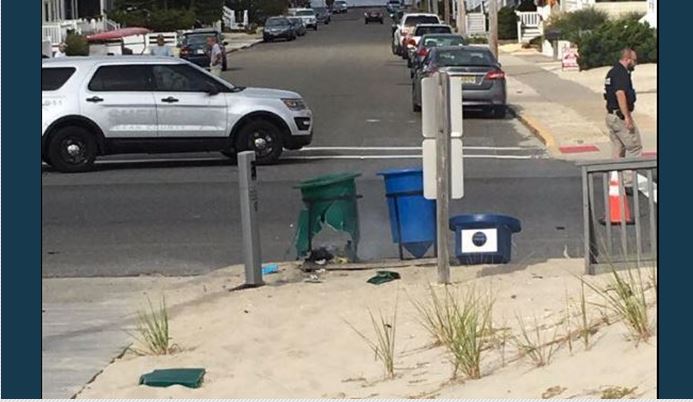 SEASIDE PARK , N.J., Sept. 17 (UPI) — A pipebomb explosion led to the evacuation of a beach and boardwalk area in New Jersey during a planned Marine Corps charity run on Saturday.
The Ocean County Prosecutor's office shared a photo of the damaged trashcan and said bomb dogs were searching the area for additional devices.
Prior to the explosion, the Seaside Semper Five 5K Charity Run was canceled when a suspicious backpack was found on the planned route.
"Out of extreme precaution, this year's Seaside Semper Five has been canceled due to an unidentified suspicious backpack found at the race site," a post on the event's Facebook page stated. "The safety and security of our participants, spectators, staff and volunteers is of utmost importance."
The blast inside the garbage can occurred about three-quarters of a mile from the starting line at 9:30 a.m., the same time the race was scheduled to begin, News 12 New Jersey reported.
A total of 5,000 people were set to run in the race, which was delayed because of late sign-ins authorities told NBC 4 New York. There were no injuries or damages to surrounding structures.