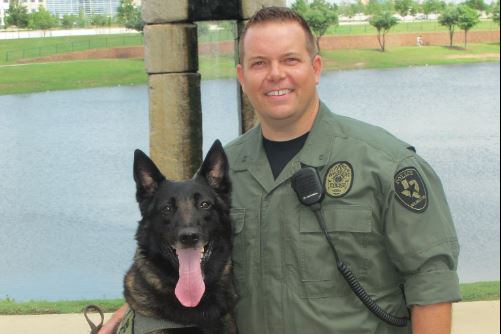 ARLINGTON, Texas, July 20 (UPI) — A police dog in North Texas died Tuesday from apparent heat exhaustion after the pursuit of a suspect, police said.
Mojo, a K-9 officer with the Arlington Police Department, had been working with his partner Vince Ramsour for about an hour in midday heat in the search for a fugitive when he began to show signs of heat exhaustion.
Ramsour immediately requested transport for Mojo to a veterinary hospital. Mojo died a short time later.
Temperatures in Texas this week have been in the 90s, with high humidity.
Today we experienced a significant loss to our team. K9 "Mojo"was an exceptional partner, friend, & served honorably
Mojo was a Belgian Malinois and member of the police department since June 2010 he was 2 years-old.
He is the 25th police dog to die in the line of duty this year. Heat exhaustion is the leading cause of death, according to the Officer Down Memorial Page.
"Today, we experienced a significant loss to our APD team," tweeted Assistant Police Chief Kevin Kolbye. "Mojo was an exceptional K-9 partner, friend and served the citizens of Arlington honorably."