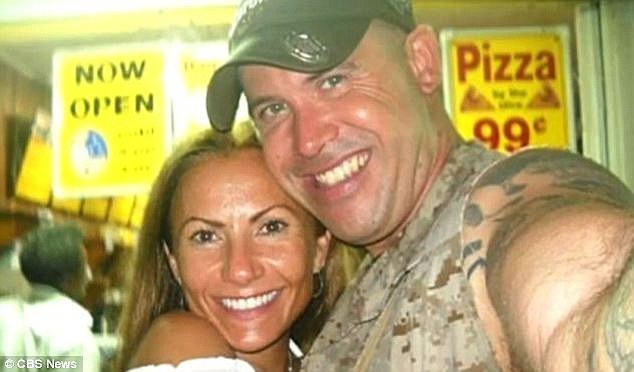 Retired Marine Charged with Murdering His Girlfriend and Dismembering Her Body
BOCA DEL TORO, PANAMA – April 20, 2015 (Gephardt Daily) – Brian Karl Brimager, 37, prior boyfriend of murdered Los Angeles woman Yvonne Baldelli, was indicted by a federal grand jury in San Diego, California, on first degree murder charges.
Brimager was arraigned in court on the superseding indictment and pleaded not guilty. A trial date has not been set.
The former Marine has been in U.S. custody since June 2013 on charges of obstruction of justice, giving false statements to a federal officer and falsifying records all related to the same murder investigation.
According to the indictment, in September 2011, Brimager and Baldelli moved together from Los Angeles to Bocas del Toro, Panama.  They rented a room in a small five-unit hostel on Isla Carenero, a small island near Bocas reachable only by boat.
Almost immediately upon arrival Brimager began emailing another girlfriend, the mother of his young daughter.  In these emails, Brimager discussed plans to move back to California to live with this other girlfriend and help raise their daughter.  The emails did not mention Ms. Baldelli.
As revealed in the charging document, at the same time he was emailing the other girlfriend, Brimager began physically abusing Baldelli.  Among other damage, these beatings caused bruises around Baldelli's eyes and on her arms.
The indictment alleges that around Nov. 26, 2011, Brimager murdered Baldelli, dismembered her body and disposed of her body parts in a remote jungle area on Isla Carenero.
Following her murder, Brimager engaged in an elaborate scheme to cover up the crime.  This scheme included destroying evidence, giving false information to law enforcement and sending a series of emails (purportedly from Baldelli) in order to make it appear to her friends and family that she was still alive.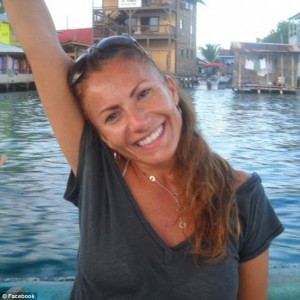 Brimager created a cover story to explain Baldelli's whereabouts and, in the days and months that followed, engaged in a series of obstructive acts designed to back up his story.  For example, Brimager, using Baldelli's laptop, sent emails to Baldelli's family and friends from her personal email account, in which he purported to be Baldelli.
These emails, among other things, falsely claimed that Baldelli was alive and living in Costa Rica with another man.  To corroborate this story, Brimager, after murdering Baldelli, withdrew money from her bank accounts at an ATM to make it appear that she was on her way to Costa Rica.
He further attempted to substantiate his cover story by making another withdrawal from Baldelli's bank accounts when he travelled through Costa Rica on his way back to the U.S.
The indictment also alleges that Brimager attempted to conceal his crime by disposing of a bloody mattress involved in Badelli's murder in the ocean.
Within a few hours of murdering Baldelli and prior to dumping the mattress in the ocean, Brimager conducted two internet searches on Baldelli's computer, one for "washing mattress" and a second for "washing mattress blood stain."
The indictment also charges Brimager with making materially false statements to the FBI during an interview on March 21, 2012.  The indictment alleges that Brimager falsely stated that Baldelli took her white Sony VAIO laptop with her when she left Panama, when in fact, the laptop was found in Brimager's possession on March 21, 2012, months after Baldelli's murder.
Baldelli's skeletal remains were not found in the jungle until almost two years after her murder.
You May Also Like
| | | |
| --- | --- | --- |
| | Veterinarian Fired After Posting Photo of Cat Shot With Arrow | |