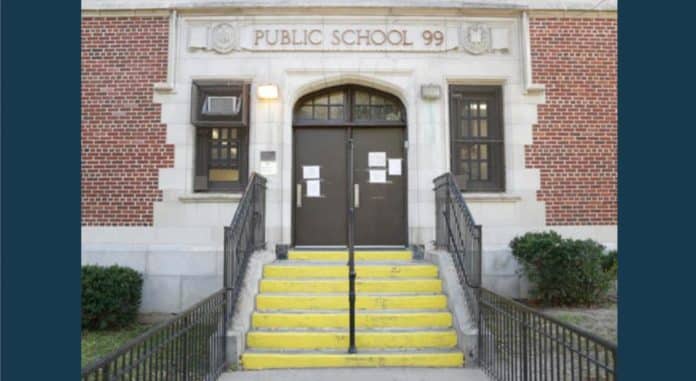 May 14, 2021 (UPI) — The head of the second-largest teacher's union in the United States on Thursday called for schools to reopen fully at the beginning of the next academic year.
Randi Weigarten, president of the American Federation of Teachers with 1.7 million members, said that while it will not be "risk-free," schools must reopen five days per week with in-person learning for all students.
"Conditions have changed," she said. "We can and we must reopen schools in the fall for in-person teaching, learning and support. And we must keep them open. Fully and safely five days a week."
Weigarten stated it is necessary for schools to reopen because "prolonged isolation is harmful" for students and remote learning makes it difficult for parents, particularly mothers, to work.
"The United States will not be fully back until we are fully back in school, And my union is all in," she said.
Weigarten proposed a series of measures to mitigate the risk, including masking and handwashing along with larger adjustments such as hiring more teachers to allow for smaller class sizes and teaching in empty storefronts, offices, mobile trailers or tents.
She also called on schools to establish a committee for school staff and, "where appropriate," students to prepare for and respond to safety issues.
In addition to stating that 89% of AFT members are vaccinated or willing to be, Weigarten said she believes fewer teachers will request medical accommodations to teach at home and said the union's executive council unanimously approved a resolution Wednesday "on everything I am talking about today."
Weigarten also responded to critics she said have "scapegoated teachers and vilified their unions" for allegedly slowing the process of school reopenings, saying teachers have only asked for "a safe workplace during this pandemic and the resources they and their students need to succeed."
"They are exhausted," she said. "They're working long hours, troubleshooting IT problems and trying to connect with students despite the barriers — whether that's a computer screen or a Plexiglas shield. And if there's an educator in your life, you know this."