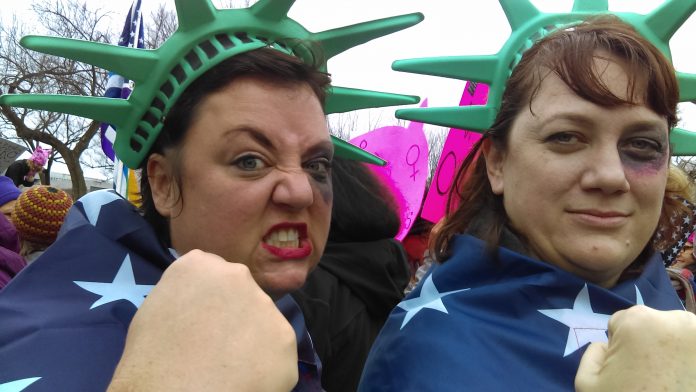 Sept. 30 (UPI) — The next Women's March protest will take place early next year, co-chair Linda Sarsour announced on Saturday.
Sarsour told CNN's Christi Paul and Victor Blackwell on New Day the third Women's March on Washington will be held on Jan. 19, 2019, adding she heard from many women who were "outraged" over confirmation proceedings Supreme Court nominee Brett Kavanaugh, who has been accused of sexual assault.
"We are enraged at the vote yesterday that came out of the Senate Judiciary Committee, and the Women's March thinks that the administration, that Republicans in America, particularly those who are elected officials, think that we were a one-hit wonder," said Sarsour.
Sarsour criticized the Senate judiciary committee's treatment of Christine Blasey Ford, who accused Kavanaugh of forcing himself on her while the two were high school students decades ago in suburban Maryland.
"We are outraged that we are talking about and putting victims on trial and talking about Doctor Ford in the way in which she was treated at that hearing," she said. "Brett Kavanaugh was disqualified before Christine Ford came out with her allegations, and we still think he's disqualified, and we are going to do everything we can to keep him off the Supreme Court."
She added that she and other activists have been participating in protests leading up to the hearing, but told The New York Times that she received emails from women who were eager to learn the date of the next Women's March.
"Our email inboxes were full: 'Women's March, where are you? When are we marching? Tell us when? Tell us where?" Sarsour said.
The 2019 Women's March will return to Washington D.C. after the main demonstration was held in Las Vegas, Nev., earlier this year.
Organizers are still working to determine a route for the 2019 demonstration as well as a plan of specific public policies they intend to call for.