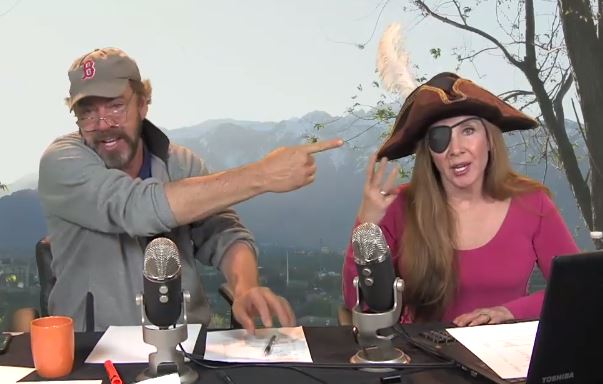 SALT LAKE CITY, Utah, May 3, 2017 (Gephardt Daily) — So, Erin's still forced to wear that eye patch and Todd is working on turning her full pirate, hence the hat on today's "Todd and Erin Morning Stream."
By the end of the week, she'll be more pirate than Cap'n Jack Sparrow. Or something.
We have a new official "Todd and Erin Morning Stream" drone! This thing is EPIC, have a look at some of it's fancy footwork on the show today.
The Family Support Center needs our help! These amazing people run crisis nurseries where overwhelmed parents can take their children. They're in desperate need of formula, we'll tell you what you can do to support these kids.
There's a blast from the past as Erin and Todd struggle to outdo each other with cheesy VCR videos from, like, 20 years ago. (Although I would like to point out that Todd was "boy band" pretty. Like, he could be singing with One Direction.)
Also, idiot criminals that make it too easy to catch them, the Utah Jazz in the playoffs, and how you can win a night out with three of your favorite people. Have a listen, won't you?