BONNEVILLE SALT FLATS, Utah, Sept. 8, 2020 (Gephardt Daily) — The Southern California Timing Association, which runs Speed Week on the Bonneville Salt Flats, has announced that a 69-year-old motorcyclist Ralph Hudson, injured in mid August has died of his injuries sustained in his speed-record setting attempt.
He was traveling at about 252 mph when he lost control of his motorcycle. He was flown to Intermountain Medical Center in critical condition.
"It is with a breaking heart I must inform our racing community that Ralph Hudson succumbed last night to the injuries he suffered at Bonneville on Aug. 14," says a statement posted Monday by member Leslie Murray on the group's Facebook page.
"He was surrounded by his son David, myself and his best friend of 30 years, Linda. Information regarding a celebration of life and a memorial scholarship in Ralph's name will follow when available.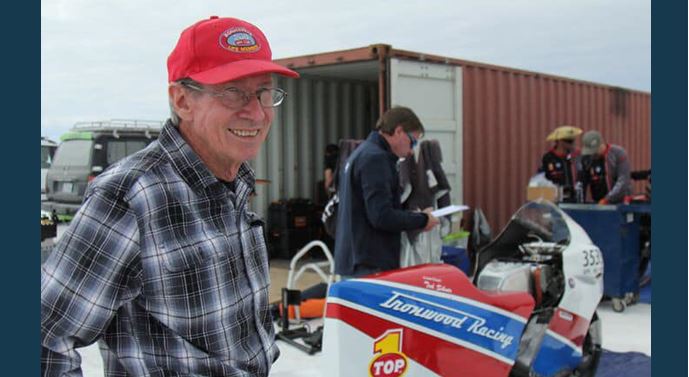 "We sincerely thank everyone for their kind words, prayers and support during this very difficult time. Ralph would want everyone to stay strong and keep going fast…Leslie Murray."
See Hudson below in a 2018 video.