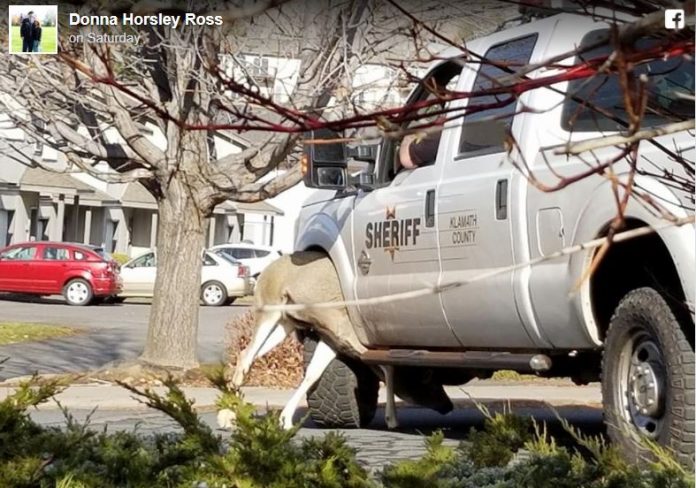 Nov. 21 (UPI) — Sheriff's deputies responding to a report of an aggressive buck in an Oregon neighborhood ended up rescuing the deer from the wheel well of a patrol vehicle.
Klamath County Sheriff's Office deputies responded Saturday to reports of an aggressive buck attacking parked cars in a Klamath Falls neighborhood.
The buck turned its attention on the Cpl. Daren Krag's patrol vehicle when he arrived on scene and charged at the pickup truck, ending up with its head and antlers wedged in the driver's side wheel well.
Witness Donna Ross, who snapped photos of the incident and posted them to Facebook, theorized the deer may have been rabid "or at least really really mad."
Authorities ended up tranquilizing the deer and carefully extracting it from the wheel well.
"[Deputies] did an amazing job without hardly touching him," Ross wrote.