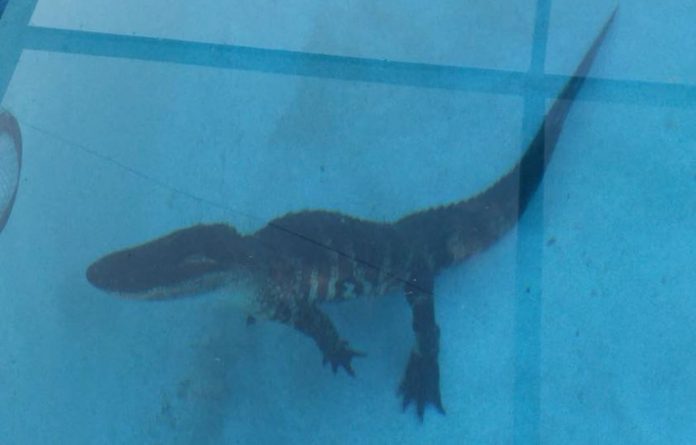 Feb. 6 (UPI) — A Florida family woke up to a surprising scene when they discovered an alligator taking an early morning dip in their backyard pool.
The Boca Raton Police Services Department said in a Facebook post that a family awoke Monday to discover an 8-foot alligator taking a swim in the pool behind their Boca Raton home.
The department shared photos of the alligator before and after it was captured by an officer with the Florida Fish and Wildlife Conservation Commission.
It was unclear whether the alligator was released back into the wild or taken to an FWC facility.