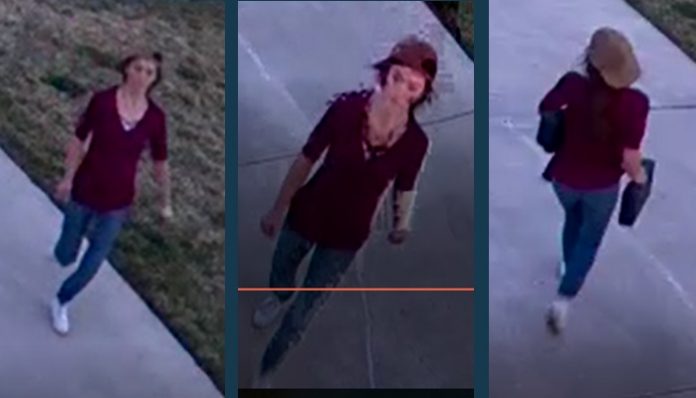 SANDY, Utah, June 26, 2017 (Gephardt Daily) — Police are looking for a woman who entered an open garage in Sandy and stole several items back in March.
The woman entered the garage on South Unionwood Drive in Sandy, at about 6 p.m. on March 12, according to a news release from spokesman Sgt. Jason Nielsen.
The suspect took several items from the garage and was then captured by surveillance cameras getting picked up by a red passenger car.
She's described as having dark hair and wearing a tan baseball cap, turned backward, a burgundy shirt, blue jeans and white sneakers.
If anyone has any information on the suspect they can contact Sandy Police Department at 801-799-3000, burglary case SY17-12022.