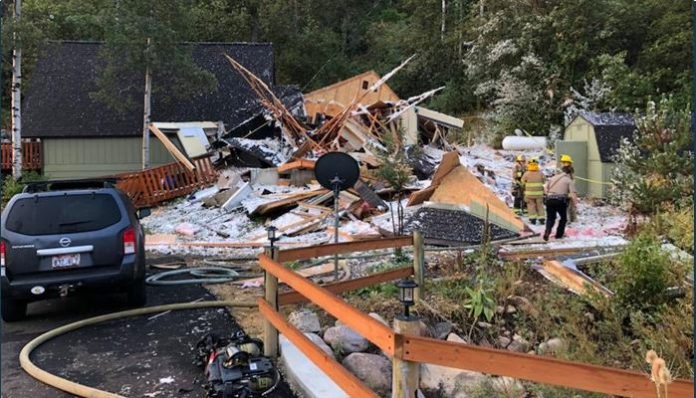 HUNTSVILLE, Utah, Aug. 23, 2018 (Gephardt Daily) — A man was injured Thursday morning after he opened the door of his rural Huntsville home and an explosion blew him out of the structure.
Crews were dispatched to the scene of the flattened residence, in the 12000 block of E. Evergreen Park Drive, at about 6:30 a.m.
"Weber Fire District responded to a home explosion in the Upper Valley this morning," says a Facebook post from the Weber Fire District.
"Reportedly, the homeowner opened the door to let his dog out when the explosion occurred. The homeowner was transported to the hospital in stable condition (despite being thrown from the structure). Cause is under investigation.
"Update: The dog is fine and being cared for by the neighbors."
As of 1 p.m., investigators remained on the scene, sifting through the rubble to determine the cause of the explosion.