SALT LAKE CITY, Utah, Nov. 6, 2017 (Gephardt Daily) — Heather Gauf-Perrin began to see the headlines just hours after she learned of her younger sister's horrific murder.
"Former NFL player suspected in wife's Park City stabbing death."
"And I thought, 'No, this is not going to be another one of those stories,'" Gauf-Perrin told Gephardt Daily. "He signed, but never played. This shouldn't be about him. This should be about my sister, who was a beautiful spirit."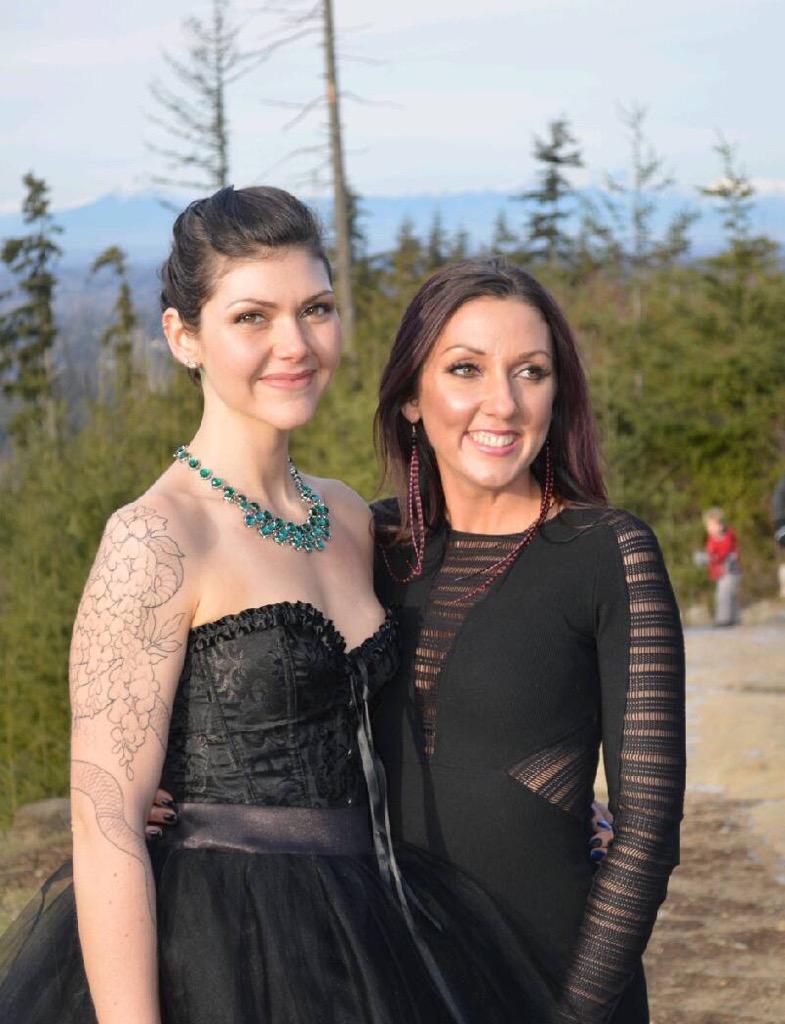 Gauf-Perrin's sister was Keri "KC" Gauf, 28, who was found stabbed to death, her throat cut, in the early hours of Nov. 1 in the bed of a Park City hotel room.
KC had been in Utah to visit her estranged husband, Anthony McClanahan, 46, who was tried out in 1994 by the Dallas Cowboys, but cut soon after.
KC and McClanahan had married less than 11 months earlier.
"I was officiant of the wedding," Gauf-Perrin said. "That's what really kills me. I had known of him before, but wasn't a fan. But KC reassured me he loved her. He had us all fooled for a while."
Signs of trouble
Gauf-Perrin — a Bellingham, Wash., resident who was in Salt Lake City on Monday with her brother to take possession of KC's remains — said her sister had decided to leave McClanahan, who had become first verbally abusive, then turned physically abusive.
"I feel like a lot of the people who get abused, and this includes myself, are happy and positive, a bright light to other people, and people tend to reflect that back," said Gauf-Perrin, who is three and a half years older than KC.
"But if that's not their true spirit, that fades out. Anthony was a very jealous person. In the beginning, it's awesome that everybody loves you and is attracted to you, then they are angry that everybody loves you and is all over you."
KC was always a bright light, always there to help anyone in need, her sister said, adding that it was something all nine children in the family learned from their parents, who were naturopaths.
"Our parents were married 38 years, and I only saw them fight once," Gauf-Perrin said of her late parents.
"KC and I had the same ideas, where, even on a horrible day, if you can smile through it, you've won."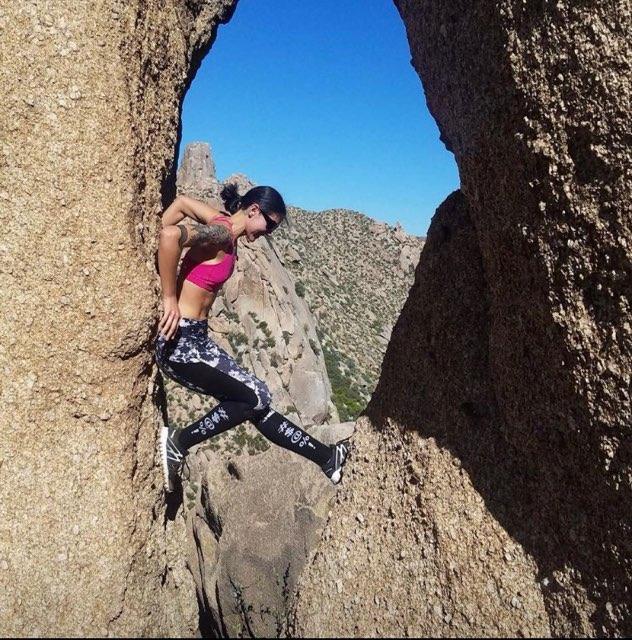 Gauf-Perrin said her sister and McClanahan met in the spring of 2016, when each was picking up children from previous relationships from the same school.
They had athletics in common. KC was strong and fit, and enjoyed outdoor activities, including rock climbing. McClanahan, a former linebacker at Washington State University, had made fitness his career.
Courtship turned to marriage. That's when little things began to change, Gauf-Perrin said.
Alienation
"He moved them from Washington to Arizona to follow his son's mother, who had family in Glendale," Gauf-Perrin said. "He moved to follow his 7-year-old son. She left children, ages 7 and 9, with her ex-husband in Seattle to follow him. She gave up everything to be with him. She left her whole life, her family to be with him."
Once they moved McClanahan became possessive. He began to object when KC talked on the phone with Gauf-Perrin.
"That's what they do, a lot of these guys. They get you away from your family and alienate you," Gauf-Perrin said. "Anthony was a control freak, very domineering. KC couldn't talk to me whenever he was around. He thought I was trying to break them up, and my sister said, 'Why would she, Anthony?"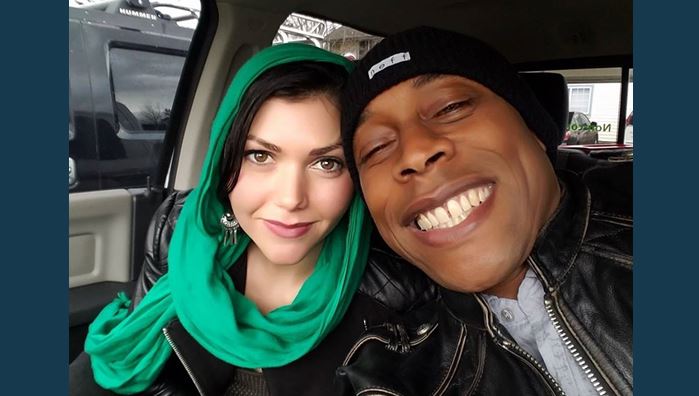 The couple then became "storm chasers," Gauf-Perrin said, visiting locations such as the Texas coast and Puerto Rico that had been devastated by hurricanes. Gauf and McClanahan were doing all they could to help those in need, the youngest sister told the next-to-youngest sister.
But the two could no longer talk daily because of the lack of phone and Internet connections, Gauf-Perrin said.
When the sisters did reconnect, there was news. McClanahan had a become more critical, and wasn't letting KC sleep, Gauf-Perrin said.
And, back in Arizona, when KC had been driving the car with her husband in the passenger seat, his knee was against the gear shift when KC needed to change gears.
"She tapped his knee and he punched her," Gauf-Perrin said. "He said, 'Don't hit me,' but she hadn't. He was trying to fight her, and she pulled over, and told him to get out, and left him on the side of the road.
"How can this escalate so quickly?," Gauf-Perrin asked, rhetorically. "Typically, domestic violence builds over time."
KC packed up and drove back to Bellingham, Wash., where she stayed with her sister for about two weeks before getting a call from McClanahan.
Pivotal phone call
"Anthony was frantic," Gauf-Perrin recalled. He said had been charged with kidnapping his 8-year-old son Easton, who he had in a previous relationship.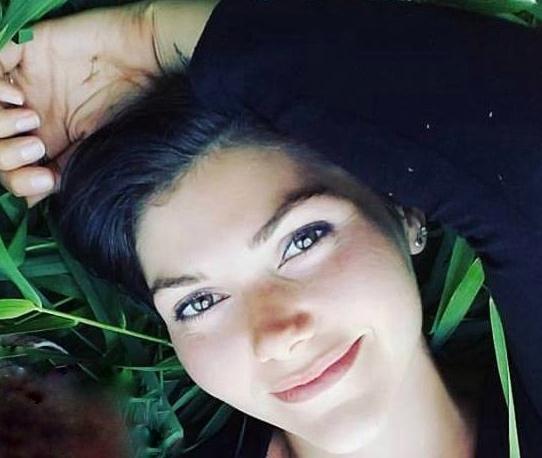 He said it was all a big mistake and he asked KC to flee with them to Puerto Rico, where the three of them could be a family and start a new life, Gauf-Perrin said. The discussion happened over a series of confusing phone calls, she said.
"He wanted her to come back," Gauf-Perrin said. "He finally convinced her after a week. The mother of his son had been posting that Anthony had kidnapped her son. She (KC) said, 'I don't know who is correct here. I feel like I need to be back there if Anthony kidnapped his son.'"
Reality check
KC got her answer very shortly after arriving in Utah, Gauf-Perrin said, when she met up with McClanahan and Easton, who was going to be an extra on a film set. Police surrounded the studio, recovered the boy and took McClanahan into custody to book him on kidnapping charges, Gauf-Perrin said.
McClanahan was released on bail. KC reportedly told her sister she had broken off her relationship with McClanahan, and told him they could not be married, but she would always support him as a friend. KC told her sister she would be sleeping over and driving home the next morning, Gauf-Perrin said.
But the next morning never came for KC.
The murder
"It appears he attacked her in her sleep," Gauf-Perrin said. "I don't know if it was because she was coming home or because it was already planned. It was at 1:30 a.m. she was found dead in her hotel bed."
Police told Gauf-Perrin her sister was strong, and had fought hard against the knife attack, and was covered with defensive wounds. It was the cut to her throat that ended it. When police found her, KC was beyond help.
Police were called to the scene and also were flagged down at the site. They quickly detained McClanahan, who was covered with blood and had climbed out a window and down a tree, according to witness reports.
McClanahan has been named a suspect, but formal charges had not been filed as of 6 p.m. Monday. Suspects are presumed innocent unless found guilty. McClanahan is in custody on kidnapping charges, and could not be contacted for this article.
Still, KC's sister has no doubts.
"My sister has no more voice," Gauf-Perrin said. "I am trying to be her voice. This should never happen to another person again. There is no reason he could not let her go. She would have been his best friend. She wasn't trying to hurt him. She wasn't angry with him. This kind of thing happens so often, it's frightening.
"KC began to see over time he was capable of a lot of harmful things. Her sweet heart wanted to see the good to him and bring it out of him. We want to help people like that change, and more often than not, we can't."
Gauf-Perrin has established a GoFundMe account to help pay for KC's funeral. Any excess funds will be used to help support her children, her sister said.
The Utah Domestic Violence Coalition can be reached by calling 801-521-4455. Immediate help can also be obtained by calling 911.