SALT LAKE CITY, Utah, June 28, 2019 (Gephardt Daily) — New court paperwork filed in the aggravated kidnapping and murder case against Ayoola Ajayi, arrested Friday in connection with the death of 23-year-old University of Utah student MacKenzie Lueck, reveals more details in the investigation.
Ajayi, 31, was arrested by a SWAT team at 9:20 a.m. and has been booked into jail on suspicion of:
Aggravated murder, a first-degree felony
Aggravated kidnapping, a first-degree felony
Obstruction of justice, a second-degree felony
Desecration of a human body, a third-degree felony
The arrest came two days after digital forensics led investigators to Ajayi's Fairpark residence, where officials did an intensive search of the property.
"During a search warrant on Ayoola's residence and property on June 26, 2019, Ayoola's neighbors informed detectives that they observed Ayoola burning something in his backyard with the use of gasoline on the dates of June 17, 2019 and June 18, 2019," the probable cause statement says.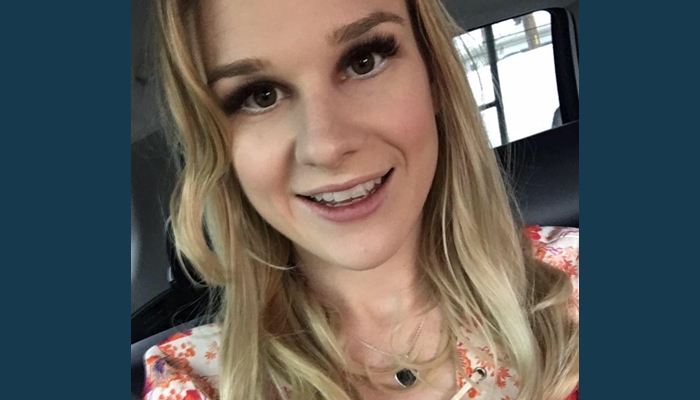 "A forensic excavation of the burn area was conducted which resulted in the finding of several charred items that were consistent with personal items of Mackenzie Lueck. Other charred material was located, which has now forensically been determined to be female human tissue.
"A DNA profile of that human tissue was obtained during forensic testing by the Utah State Lab. That DNA profile was compared and is consistent with a DNA profile obtained through further forensic testing of personal items of Mackenzie Lueck."
Lueck's disappearance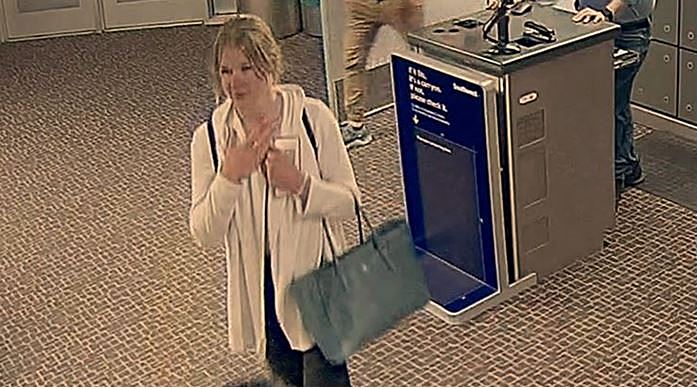 The last known images of Lueck were taken by surveillance cameras at the Salt Lake International Airport, where she landed at 1:35 a.m. on June 17 after returning from a weekend trip to southern California to attend her maternal grandmother's funeral. Lueck texted a family member to say she had landed safely.
At 2:42 a.m., Lueck left the airport with a Lyft driver, who delivered her to her destination, North Salt Lake's Hatch Park, arriving at 2:59 a.m. Her driver saw her getting into another vehicle before continuing with his ongoing Lyft assignments, police have revealed.
On June 20, Lueck missed a midterm exam at the University of Utah, where she is a nursing student. At 4 p.m., she was reported to police as missing.
On Sunday, June 23, Lueck missed a scheduled flight back to California.
Digital forensics
Speaking at a news conference at 11:30 a.m. Friday, Salt Lake City Police Chief Mike Brown said it was Lueck's phone records that led investigators to Ajayi.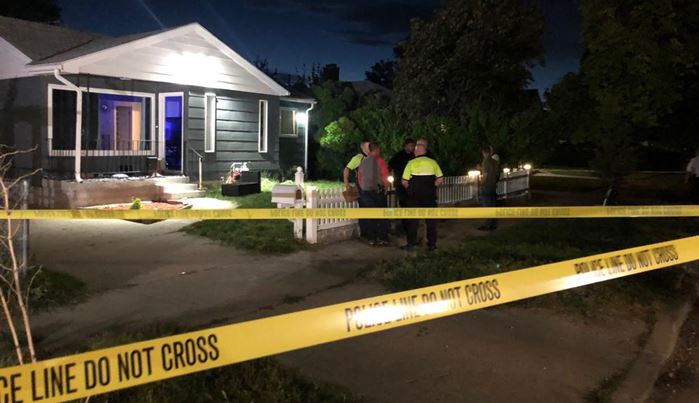 On Wednesday of this week, police searched Ajayi's property with K9s, and were alerted by neighbors to the earlier bonfire. A police dig in the backyard of the property, at 547 N. 1000 East, provided police with the charred items and female tissue that were later analyzed and forensically linked to Lueck.
Police were looking for a mattress and box springs Ajayi gave away through social media, which they suspected contained evidence.
The box springs and mattress, reportedly from the basement of the residence, an area used as a $27-per-night AirBnB location, were later found, and police tweeted that they are no longer looking for those items.
The arrest
Ajayi was questioned on Wednesday, but released. By Friday morning, investigators had the results of the forensic tests on evidence, and a SWAT team responded to an address where Ajayi was known to be staying. He was handcuffed and led from the scene, 1028 W. Temple.
At the news conference, Brown confirmed the death of Lueck, previously classified as a missing person, and the arrest of Ajayi on the four felony charges.
Brown also mentioned that phone records placed both Lueck and Ajayi at Hatch Park, in North Salt Lake, where the Lyft driver had dropped his passenger.
"Investigations of Mackenzie's phone records show that her last communications were with Ayoola Adisa Ajayi," the probable cause statement says.
Gephardt Daily has obtained court records that show Ajayi knew the area of Hatch Park, having lived a block or less away before he and two roommates were evicted from a North Salt Lake apartment in 2016.
"In an interview with Ayoola he admitted to having text conversations with Mackenzie on June 16, 2019 at approximately 1800 hours (6 p.m.), but nothing after this time," the court documents confirms.
"Ayoola stated that he did not know what Mackenzie looked like and denied having seen a photo or online profile of Mackenzie, despite investigations that the means of which he communicated with her displayed several photos of her and her profile photo.
"Ayoola denied any personal contact with Mackenzie or meeting with her at any time. Investigations of Ayoola's and Mackenzie's phone records show the location of Mackenzie's and Ayoola's phones to be at the location of Hatch Park within less than a minute of each other and at the same time of Mackenzie's phone no longer receiving any further data or location on June 17, 2019 at approximately 0300 hours (3 a.m.)"'
Ajayi is being held without bail, the probable cause statement says, because "The person would constitute a substantial danger to any other person or to the community, or is likely to flee the jurisdiction of the court investigations have shown that Ayoola Ajayi has committed an aggravated kidnapping, aggravated murder, and desecration of a human body.
"He clearly shows a substantial danger to any other person or to the community and due to the charges is likely to flee the jurisdiction of the court if released."
More about Ajayi
Continued searches of Ajayi's online records and social media accounts provide more information, albeit unconfirmed, about the suspect.
His LinkedIn profile suggests Ajayi is an Information Technology specialist. Other postings suggest he attended Utah State University, but did not graduate from that institution.
He spent a brief time in the Army or Army National Guard before being discharged, his Facebook page says. The exact details have not yet been independently confirmed.
He reportedly was married, and his divorce was finalized in January. In addition, he briefly attempted to work as a fitness model, signing with a Utah agency.
Ajayi is also the author of a crime novel, "Forge Identity," currently being sold on Amazon.com. The book's description says it is about a 15-year-old boy in Africa who witnesses a gruesome murder, and must decide if he will join forces with a criminal mastermind.
Ajayi's Amazon biography says, in part, the following:
"Ayoola Ajayi was born and raised in Africa. He has been a salesman, an entrepreneur, and a writer. He has survived a tyrannical dictatorship, escaped a real life crime, traveled internationally, excelled professionally in several industries, and is currently curating a multi-platform advertising campaign for his debut novel, 'Forge Identity.' … He lives in Salt Lake."
To see Brown's Friday news conference, click on the player below:
Update on the Mackenzie Lueck case

Posted by SLC Police on Friday, June 28, 2019