Update on Mackenzie Lueck investigation

Posted by SLC Police on Friday, July 5, 2019
SALT LAKE CITY, Utah, July 6, 2019 (Gephardt Daily) — The body of murder victim MacKenzie Lueck was recovered from Logan Canyon, Salt Lake City officials announced Friday morning.
SLC Police Chief Mike Brown and Mayor Jackie Biskupski announced the news at a press conference held just after 11 a.m. Thursday.
"In the wake of this tragic, tragic incident, we are relieved and grief stricken to report we have recovered the body of MacKenzie Lueck from Logan Canyon," Brown said.
Lueck, 23 and a nursing student at the University, was last seen on June 17 of this year on a surveillance recording when she returned from her southern California home to Salt Lake International Airport.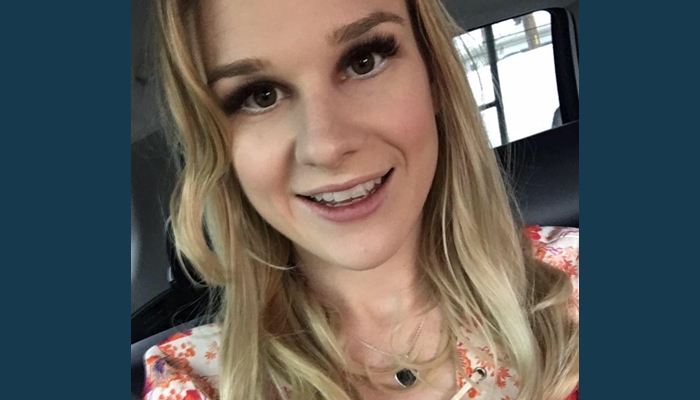 After she was reported missing on June 20, investigators determined she was picked up from the airport by a Lyft driver, and was dropped at 2:59 a.m. at Hatch Park, in North Salt Lake, where she seemed to willingly get into another car before the Lyft driver left to continue with his assigned work.
An intensive forensic investigation determined that Lueck's phone was powered down shortly after her arrival at the park, and that within a minute of her arrival there, the phone of 31-year-old Ayoola Ajayi was at the same site. Friends of Lueck's have said she and Ajayi were acquainted.
A subsequent investigation found that Ajayi had staged a bonfire on June 17 and 18 at his Fairpark area home, at 547 N. 1000 West. Police later revealed that items consistent with Lueck's personal belongings, and female tissue consistent with the DNA found on the charged belongings, was found where the fire had burned.
A SWAT team took Ajayi was taken into custody last Friday, and he was booked on preliminary charges of:
Aggravated murder, a first-degree felony
Aggravated kidnapping, a first-degree felony
Obstruction of justice, a second-degree felony
Desecration of a human body, a third-degree felony
Formal charges will be filed early next week, it was revealed at today's news conference. Several officials noted that Ajayi is presumed innocent unless his eventual trial finds him guilty.
Ajayi has personal connections to both Hatch Park and to Logan. In 2016, he lived within a block of the park before he and two roommates were evicted. He also attended Logan's Utah State University, although he did not graduate. USU officials have said that Ajayi, a native of Nigeria, had visa issues at one point, and had to discontinue classes.
Logan police officials also have said Ajayi was reported for the crime of rape, but the alleged victim declined to press charges.
At today's news conference, Brown, Biskupski and Salt Lake County Attorney Sim Gill all thanked police, forensic analysts, and all involved with the case for putting their personal lives on hold during the investigation.
"I couldn't be prouder of the women and men of this department," Brown said. He also thanked community members who called in tips in the case.
The chief said that this morning, he shared the news that Lueck's body had been recovered with her parents.
"It was a devastating call," Brown said. "Despite their grief, hope this will help them find some closure."