More Ice Cream Recalls
COLUMBUS, OHIO – April 27, 2015 (Gephardt Daily) – For the second time in a week, a major U.S. manufacturer of ice cream has recalled all of its products because of possible contamination with the bacteria listeria.
Ohio-based Jeni's Splendid Ice Creams said it was recalling all of its ice creams, sorbets and ice cream sandwiches, and temporarily closing all of its scoop shops.
The company said in a statement that it took the action after possible listeria contamination was found in one random sample that had been tested by the Nebraska Department of Agriculture.
Jeni's Splendid Ice Creams said it wasn't aware of any illnesses caused by its products, and added it issued the recall "out of an abundance of caution."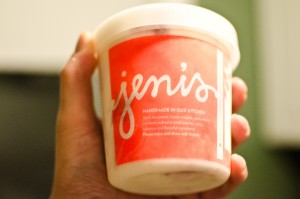 Listeria — officially known as Listeria monocytogenes — is a bacterium that can cause stomach illness, although it typically does not cause severe illness in healthy people.
However, it can pose serious health problems for pregnant women and their newborns, older adults and people with weakened immune systems, according to the U.S. Centers for Disease Control and Prevention.
Jeni's, which is based in Columbus, sells its products in grocery and other retail stores nationwide and online.
The recall by Jeni's comes just after Texas-based Blue Bell Creameries, the fourth largest ice cream maker in the country, pulled all of its products off the market after listeria was found in some half-gallon containers of its chocolate chip cookie dough ice cream.
In the past year, three people in Kansas have died and 10 people in four states have become ill due to listeria bacteria believed to have come from Blue Bell products, the CDC said this week.
The FDA said Thursday night that it does not believe there's a link between the listeria contamination in Blue Bell and Jeni's products.
"We are continuing to investigate both situations and will provide updated information to consumers as we learn more," agency spokeswoman Lauren Sucher said.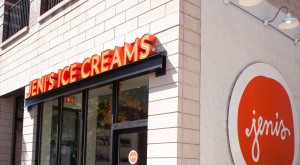 Last Monday, Blue Bell said it was pulling all of its frozen dessert products off the market because they might be contaminated with listeria.
Blue Bell distributes frozen desserts to about half of the United States, The New York Times reported.
Dr. Robert Glatter, an emergency medicine physician at Lenox Hill Hospital in New York City, said listeria causes "about 1,600 infections a year and about three to four outbreaks a year in the United States."
About 260 deaths occur as a result — far fewer than the number linked to salmonella, another foodborne illness, the CDC said.
Dr. Brendan Jackson, a medical epidemiologist at the CDC, said the number of severe cases of listeria is "actually rare."
"If you have eaten a food that has been recalled and you don't have any symptoms, there is no need to worry," he said. But if symptoms do develop over the next few weeks, see your doctor, Jackson said.
Glatter agreed saying, "most people who eat food contaminated by listeria won't become very ill. They can have nausea, vomiting, muscle ache and diarrhea."
However, he added, "there is a more invasive type of illness that can affect people with weakened immune systems, such as those who have HIV, or people with diabetes, heart disease, pregnant women, infants and the frail elderly."
The germ is usually associated with failure to keep foods cool enough or keeping foods too long, he added.
Unlike most other bacteria, listeria can grow and multiply in the refrigerator, the CDC warned, although Jackson said finding the bug in ice cream is rare.
The outbreak in Blue Bell products was one of the first times it had been seen in ice cream, he said. "Over the years, listeria outbreaks have mostly been among soft cheeses, deli meats and other ready-to-eat meats," Jackson said.
Listeria bacteria can live in a food-processing factory for years, sometimes contaminating food products, according to the CDC.
The incubation period for listeria is anywhere from three to 70 days, Glatter said, adding symptoms of illness usually develop within two weeks to one month after exposure.