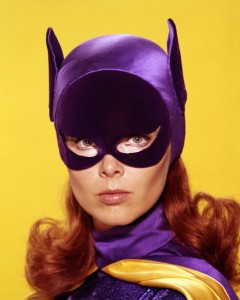 August 19, 2015 (Gephardt Daily) – Yvonne Craig, best known for her role as Batgirl in the 1960's "Batman" TV series, died on Monday.
The actress was 78.
Craig died from complications brought about from breast cancer that had metastasized to her liver.
A family spokesperson told the media she passed away at her home in Pacific Palisades, surrounded by her immediate family and comforted by hospice care.
Craig, who trained as a dancer, was a regular guest star on many TV shows in the late 60's and throughout the 1970's including guest appearances on "The Many Loves of Dobie Gillis," "The Man From U.N.C.L.E.," "Fantasy Island," "The Six Million Dollar Man" and "The Mod Squad."
Craig also played Martha, the green Orion Slave Girl who wanted to kill Captain Kirk, in the third season of "Star Trek."
Craig starred in two movies opposite Elvis Presley, "It Happened at the World's Fair" and "Kissin' Cousins."
In 2000, Craig wrote a book entitled "From Ballet to the Batcave and Beyond," which covered some of her years in the ballet as well as her theatrical career.