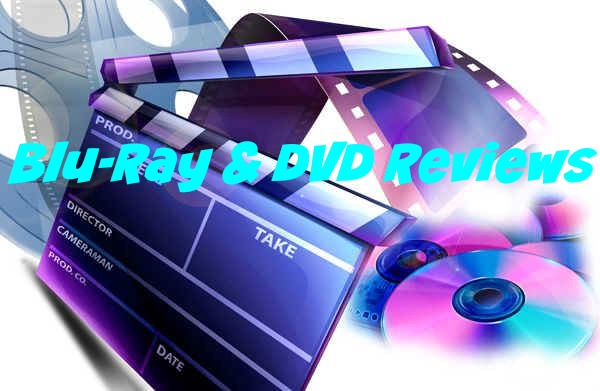 SALT LAKE CITY, Utah, May 24, 2016 (Gephardt Daily) — Four new home video releases are available today.
"How to be Single" was released in theaters Feb. 12 and did moderately well at the box office, taking in a total of $46.8 million during its theatrical run. Also released on Feb. 12 was "Zoolander 2," starring Ben Stiller and Owen Wilson. The film did not hit the heights producers were expecting, bringing home just $28.8 million during its domestic run, according to Box Office Mojo.
"The Finest Hours," which is based on a true Coast Guard rescue, was released Jan. 29 and starred Chris Pine, Eric Bana and Casey Affleck. Although produced by Disney, the film underperformed, taking in a domestic gross of $27.5 million.
Lionsgate bet heavily on "Gods of Egypt," but the film did a meager $31.1 million in North America. The film took home $142.2 million globally.

The Reviews:
How to Be Single
Starring: Dakota Johnson, Alison Brie, Rebel Wilson and Leslie Mann
Rated R
In "How to be Single," four women navigate through the single scene in New York while looking for true love.
Because of the four lead characters, the film is top heavy and spends far too much time trying to resolve the issues of each person. All the while, the main characters in the film are overly predictable and stereotypical.
There's Meg, played by Leslie Mann, a hard working pediatrics doctor who wants to have a baby.
Dakota Johnson plays Alice, Meg's sister, who has just ended a long relationship and now is sampling the single waters.
There's Robin, played by Rebel Wilson, who is out to have one-night stand after one-night-stand.
Then there's bookish Lucy, played by Alison Brie, who wants to analyze everything and create a kind of love spreadsheet.
Even though we all know where each of these characters are heading as they're introduced, there is an air of fun that supersedes the pitfalls and actually delivers a surprisingly good time.
There are plenty of laughs. Even though some of the gags are a little too corny and past their prime, they have been given a new coat of paint and a new twist.
"How to be Single" ends up being a funny, although very familiar film.
It deserves a B and is rated R.
Zoolander 2
Starring: Ben Stiller and Owen Wilson
Rated PG-13

It's been 15 years since they walked the catwalk, but now Derek and Hansel have an opportunity to be relevant again.
Ben Stiller returns to write and direct "Zoolander 2," the sequel to the comedy hit, "Zoolander," released in 2001. This time Derek and Hansel, played by Stiller and Owen Wilson, must confront a plot to take over the world… or something.
Plus there's a subplot about Derek's son being kidnapped.
The point is, there is no point to the film's silliness. And that's also the fun of it… it's unapologetic approach at being silly makes the film that much more enjoyable.
"Zoolander 2" is a study in nonsensical joy.
It gets a C and is rated PG-13.
The Finest Hours
Starring: Chris Pine and Casey Affleck
Rated PG-13
The Coast Guard makes a daring rescue attempt off the coast of Cape Cod after a pair of oil tankers are destroyed during a blizzard in 1952.
"The Finest Hours" boasts good special effects and a true-to-life story. The cast, which includes Chris Pine, Eric Bana and Casey Affleck, puts in solid work as the film tells its tale from three different perspectives.
Those different stories dilute the overall plot and take too much of the substance from the film by trying to make the  main characters more interesting.
"The Finest Hours" is a well intentioned film, but intentions are not enough. It gets a C and is rated PG-13.
Gods of Egypt
Starring: Gerard Butler, Geoffrey Rush and Brenton Thwaites
Rated PG-13
Gerard Butler is Set, the merciless god of darkness, who has taken over the throne of Egypt and sent its rightful king, Horus, into exile. With the aid of a young thief, Horus goes on a quest to regain his throne.
"Gods of Egypt" is a terrible film. Unintentionally funny, poorly written, horribly directed and boasts some of the worst acting seen in recent years.
Added into the mix are plot devices stolen from "The Avengers," "Stargate" and "Clash of the Titans."
Then there's Geoffrey Rush as Osiris, who lives on a space station circling the Earth and is in an eternal battle with some big smoke snake. It honestly made me wish for a sequel to "Prince of Persia."
Miss this one at all costs. It gets a D and is rated PG-13.