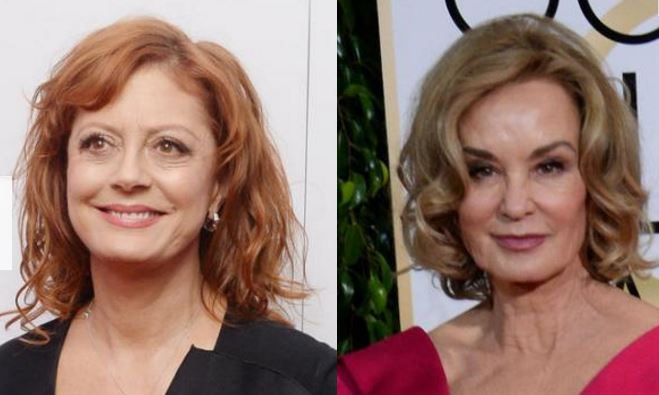 Feb. 15 (UPI) — Susan Sarandon and Jessica Lange face off in a first, full-length trailer for "Feud" released Tuesday.
The 70-year-old actress and 67-year-old star play warring "Whatever Happened to Baby Jane?" stars Bette Davis and Joan Crawford in the new FX series from Ryan Murphy ("Glee," "American Horror Story").
The trailer explores the "pure, naked rancor" between Davis and Crawford that began on the set of the 1962 movie, and the hidden "pain" that drove their lifelong rivalry. Crawford and Davis died in 1977 and 1989, respectively.
"Ryan [first] brought it to me when it was a film," Sarandon said on Tuesday's episode of "Today." "When he placed it in the eight hour [series], there could be a context, and it could say something more about Hollywood and ask the question, 'Has it changed so much?' [and show] what actually went on for aging actresses then or now."
"I think there's [still] a lack of imagination in terms of telling stories about older people, but there's definitely more actresses that have [work and] production companies," she added.
Judy Davis co-stars as Hedda Hopper, with Alfred Molina as director Robert Aldrich and Stanley Tucci as film executive Jack L. Warner. "Feud: Bette and Joan" will premiere Mar. 5, with subsequent seasons to explore other famous feuds.