Harry Shearer Tweets He's Leaving "The Simpsons"
Harry Shearer, the man behind the voices of "The Simpsons' " Principle Skinner,  Mr Burns, Waylon Smithers, Reverend Lovejoy and Ned Flanders tweeted on May 13th, he is leaving the show.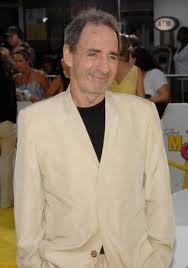 Shearer has been a part of "The Simpsons" for 26 seasons. The show was recently renewed for another 2 seasons, with most of the major cast re-signing.
Shearer has been critical of the show for sometime and has indicated over the last months, the animated series has "run its course." Shearer's tweet to his fans read, "This because I wanted what we've always had: the freedom to do other work. I wish him the best"
Shearer also tweeted a message from Simpson's producer James L. Brooks' lawyer which said, "from James L. Brooks' lawyer: "show will go on, Harry will not be part of it, wish him the best."