Justin Bieber Pleads Guilty in Ontario ATV Incident; Is Fined About $600
TORONTO, June 5 (UPI) — Canadian pop star Justin Bieber has pleaded guilty to charges of assault and careless driving in connection with an August 2014 incident in Ontario.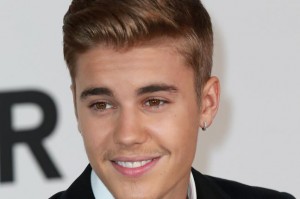 Us Weekly reported the 21-year-old recording artist entered his plea via a video link from Los Angeles Thursday.
He received an absolute discharge on the assault charge and was ordered to pay a fine of about $600 for the careless driving violation.
The charges stemmed from an altercation Bieber had with a paparazzo after the all-terrain vehicle Bieber was riding on collided with the photographer's minivan near Bieber's hometown of Stratford. The singer had been there on holiday with his then-girlfriend Selena Gomez at the time.