September 10, 2015 (Gephardt Daily) – Kevin Smith is not filming "Mall Brats," the sequel to 1995's "Mall Rats" at Delaware County's Granite Run Mall, where the original film took place. The director has chosen the Exton Square Mall.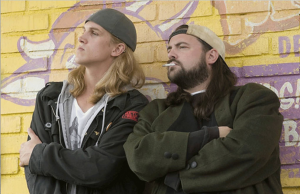 Smith announced Exton as "Mall Brats" shooting on social media, indicating that shooting is set to begin in January.
"We found our mall, y'all!," Smith tweeted, "@JayandSilentBob are coming to Chester County!"
A spokesperson for PREIT, the company that owns the Exton Square Mall property said, "PREIT is excited at the opportunity for one of our Philly area malls to be the setting for this movie.
If all goes according to plan, filming will start at Exton Square in January.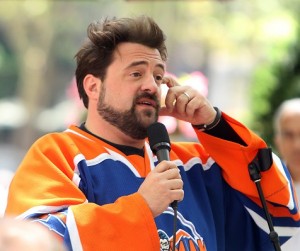 We are thrilled at the prospect of hosting Kevin Smith, the actors, and crew, helping to bring jobs to the area, and creating social media & onsite events to celebrate the partnership."
Along with Kevin Smith, the 1995 comedy starred Ben Affleck, Jason Lee, Shannen Doherty and Jeremy London. The film also had a cameo with Marvel Comic's very own Stan Lee.
Kevin Smith said in a recent interview, "We've got up until the beginning of 2016. By the time we get to May 2016, we're going to be shooting." He continued, "Nobody's clamoring for a 'Mall Rats' sequel, but I would love to make one. It's been like 20 years."
Smith had announced the third film in the "Clerks" series, which will begin filming in Philadelphia in the Spring of 2106. "Mall Brats" should begin its initial filming sometime in January.