Kris Jenner Shares Fun Photo of Kourtney Kardashian and Kendall Jenner's Height-Disparity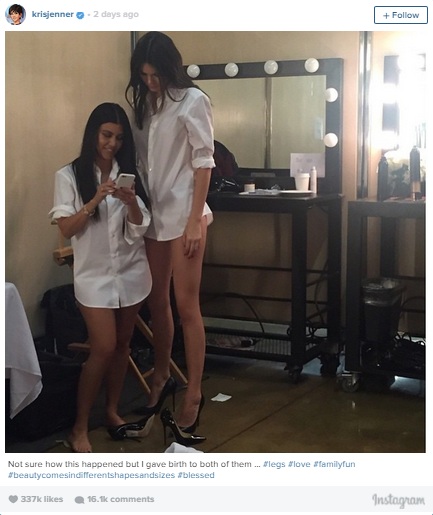 LOS ANGELES, May 17 (UPI) — Media mogul Kris Jenner posted on Instagram a cute photo showing the tremendous height difference between two of her daughters.
"Not sure how this happened but I gave birth to both of them … #legs #love #familyfun #beautycomesindifferentshapesandsizes #blessed," Jenner captioned the image of 36-year-old Kourtney Kardashian and 19-year-old Kendall Jenner.
The siblings are seen wearing matching, white, button-down shirts, with no pants. Jenner — the taller of the two — is also standing in sky-high heels, while Kardashian is barefoot, which makes Kardashian look all the more petite.