Warp Speed for "Star Trek 3" and "4" (Maybe)
Friday June 26th, 2015 – 'The Hollywood Reporter' reports Chris Pine and Zachary Quinto are getting pay raises with Pine receiving around $6 million for his role as James T. Kirk, captain of the starship Enterprise. The additional pay raises and other expenses add about $10 to $15 million dollars to the budget of "Star Trek 3," which is beginning production in Vancouver, Canada.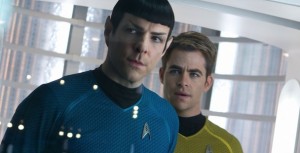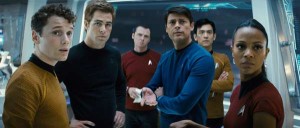 In 2007, Pine, Quinto, and the other central and pivotal cast members like Simon Pegg, Karl Urban, Zoe Saldana and John Cho all signed on for the first film in the current film series, with an option for two sequels.  After Star Trek Into Darkness, though, it took Paramount a while to get "Star Trek 3" going, as the film was delayed with writing and directing issues. That delay, according to sources, meant the cast's original sequel deal had expired in 2014.
According to 'The Hollywood Reporter,' "The third installment of the rebooted Star Trek franchise boldly heads into production this week in Vancouver, and its cast is getting a big pay raise. At the same time, the studio behind Star Trek Beyond quietly has locked up two key players for a potential fourth installment."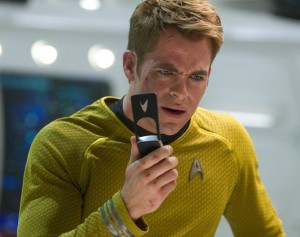 THR goes on to report "After "Into Darkness" grossed $467 million, Paramount was ready to jump back in for a third movie. But "Star Trek 3" ran into delays in the development process when Roberto Orci spent the better part of 2014 writing the script (he also was slated to direct) only to have execs then decide to scrap it and part ways with the filmmaker. In January, Pegg and Dark Blue co-creator Doug Jung were brought in to write a new script. With "Fast & Furious" franchise director Justin Lin — seen  to direct, things were looking like they were back on track."
Sources say the cast received a combination of hefty raises and better performance bonuses.
In 2009, Chris Pine took home an estimated $600,000 paycheck for the reboot. The second film, "Into Darkness," earned the actor approximately $1.5 million.  And according to court papers filed in 2012, Pine was to have made $3 million for "Star Trek 3." That figure just jumped to $6 million for the third installment.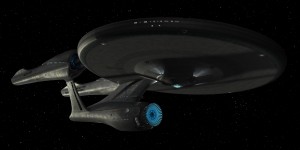 But part of that deal is both Pine and Quinto are locked in to a 4th film. Of course Paramount will have to decide if they want to go forward with a 4th movie after the dust settles and the ticket sales are counted for "Star Trek 3," which opens July 8, 2016.