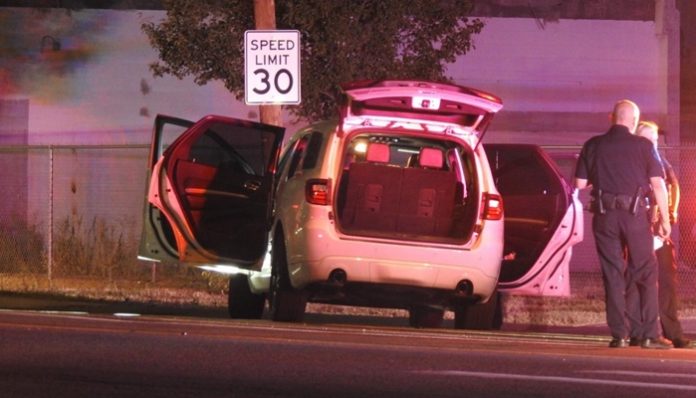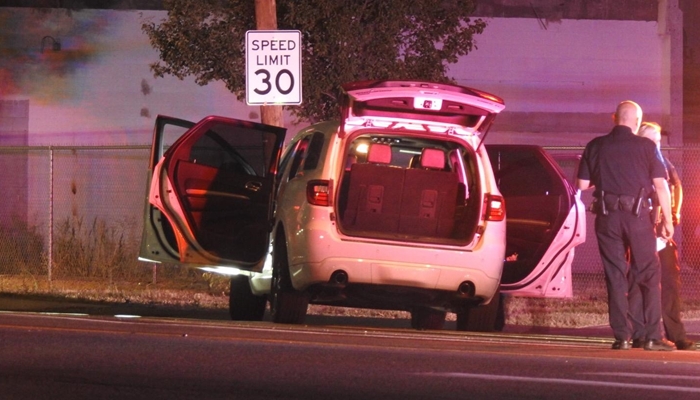 SANDY, Utah, Sept. 1, 2019 (Gephardt Daily) — Two juveniles and an adult were arrested after a high-speed pursuit that began with reports of gunfire in Sandy early Sunday morning.
Sandy Police Sgt. Jason Nielsen told Gephardt Daily the incident happened about 2:20 a.m. with numerous calls of shots being fired from the window of a white Durango in the area of Candlelight Lane.
Police pursued the car through Sandy before it got onto Interstate 15, traveling northbound at speeds up to 100 mph.
Officers who were in hot pursuit lost sight of the Durango and a county-wide ATL (attempt to locate) was sent out.
Unified police soon spotted the vehicle in the area of I-15 and 5300 South and the chase began again.
After speeding down several side streets police finally stopped the suspects' vehicle and arrested three male teenagers, including two 17-year-old juveniles and a 19-year-old adult.
Nielsen said at least one firearm was found inside the Durango, but a search of the area where the shots fired call originated failed to turn up any victims or signs of damage.
Gephardt Daily will have more on this developing story as information is made available.