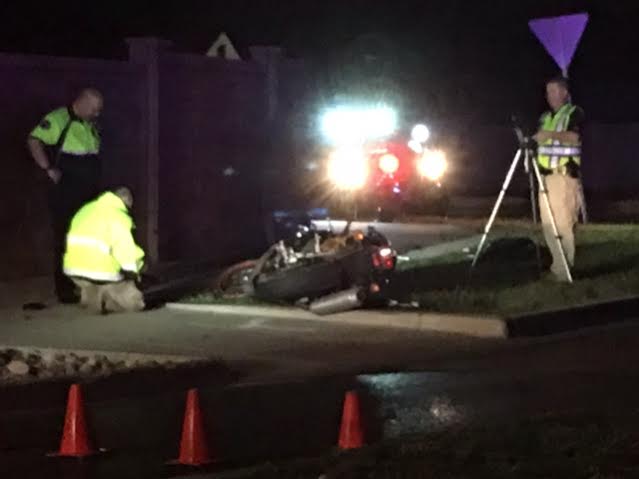 WEST JORDAN, Utah, May 19, 2016 (Gephardt Daily) — A 23-year-old man died after losing control of his motorcycle and hitting a concrete wall late Wednesday night in West Jordan.
West Jordan Police officer Scott List said the accident happened just after 11 p.m. at 8200 South and 6000 West.
"From what we can tell, it appears the rider was traveling east on 8200 South at 6000 West and hit the roundabout," List said. "That caused him to lose control and hit the sound wall, where he suffered a severe head injury."
List said the motorcyclist was not wearing a helmet.
There were no witnesses to the crash, and List said it is not clear how long it was after the accident occurred before a passerby came upon the scene and called 911.
The man was flown by helicopter to the University of Utah Medical Center where he died of his injuries.
List said the man's residence, listed on his license, was Midway, but they are not certain if that is where he currently lives or if he came from that area.
The accident remains under investigation. It is not known if alcohol or drugs were factors.