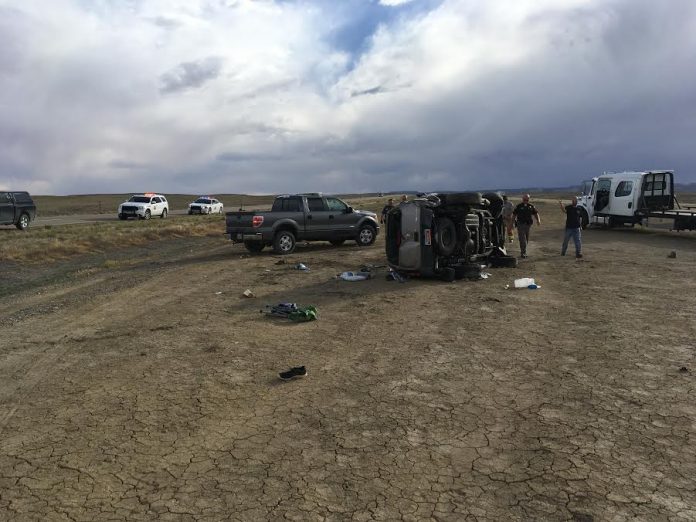 GRAND JUNCTION, Colorado, May 16, 2017 (Gephardt Daily) — A 26-year-old Salt Lake City man was killed and his passenger flown to the hospital after a crash on I-70 in Colorado on Monday afternoon.
The victim has been identified as Jason R. Hoth, according to a news release from the Utah Highway Patrol.
A 2004 Nissan Xterra was traveling eastbound at approximately mile post 153, just after 4:30 p.m., the news release said. For an unknown reason the vehicle drifted off the road to the left, and the driver corrected back onto the roadway, then overcorrected.
The vehicle went off the road to the left, into the median, where it rolled multiple times. Hoth was pronounced deceased on scene and the female passenger was removed from the vehicle by some motorists on scene and was transported by air to St. Mary's Hospital in Grand Junction.
It appears that both occupants were wearing seat belts.