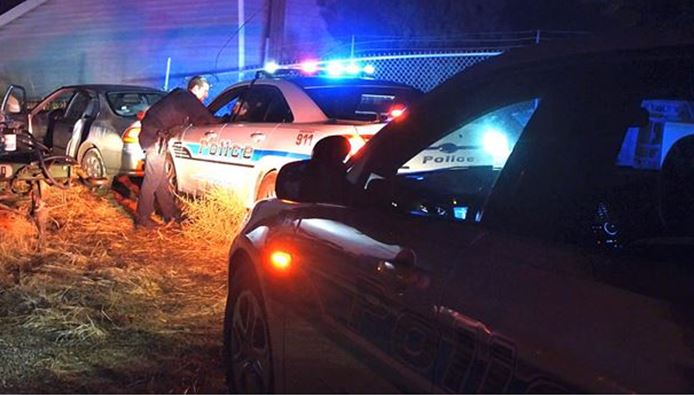 SOUTH SALT LAKE, Utah, Sept. 21, 2019 (Gephardt Daily) — Three people are in custody after leading police from multiple agencies in a high-speed chase across the Salt Lake Valley early Saturday morning.
West Valley City Police Sgt. Robert Brinton told Gephardt Daily police were on the lookout for the vehicle and its occupants after they had fled from the UHP during an attempted traffic stop late Friday night.
Brinton said the vehicle — a silver Honda Accord — was spotted by West Valley police about 4:20 a.m. Saturday.
The vehicle sped off when police attempted to pull it over, heading east through West Valley City and Taylorsville.
The speeds reached 75 mph, with the suspect vehicle occasionally swerving into oncoming traffic lanes, before having its tires spiked by Unified Police, who had joined in the chase.
A short while later the car slammed into a fence in South Salt Lake.
Police quickly arrested the male driver and two others. Officers who searched the vehicle discovered the car's ignition had been "punched," and was believed it have been stolen out of Weber County.
The three suspects now face charges of fleeing police, possession of drug paraphernalia and driving a stolen a vehicle.