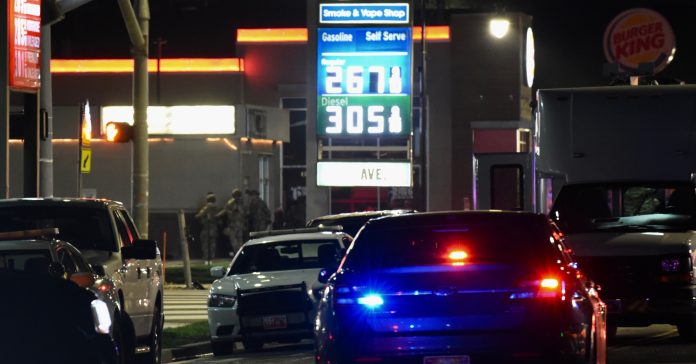 MAGNA, Utah, April 17, 2019 (Gephardt Daily) — When police responded to a call  reporting that a man was hanging out too long in the bathroom at Burger King, they almost certainly didn't expect the situation to turn into a full-blown SWAT standoff, especially one that would last over night.
Detective Kevin Mallory, with Unified Police Department, told Gephardt Daily officers were dispatched at about 11 p.m. Tuesday to the restaurant at 8444 West 2700 South in Magna, where a man had been in the bathroom for about an hour.
When officers made contact with the man he pointed a handgun at them, quickly escalating what should have been a minor situation into an hours long ordeal.
"When that happened, the officers retreated and were able to contain him in the restroom while they cleared out employees and customers of the Burger King, as well as nearby businesses," Mallory said.
Two hours later the suspect remained in the restroom, periodically firing shots through the restroom walls and door. It was unclear if he was actually targeting officers, Mallory said.
Police attempted to contact the man after learning his identity, but he refused to surrender.
"We tried to open up negotiations with him, tried to get him on the phone to talk, we tried loudspeakers, tried a robot, and a couple other avenues," Mallory said.
Those other avenues included the firing of non-lethal rounds through the restroom's walls and doors. Police also used a form of pepper gas to try and force the suspect to surrender.
As the morning wore on, SWAT officers used an explosive charge to breach the restroom door. At approximately 5:20 a.m., six hours after the ordeal began, the man surrendered and was taken into custody.
Police did not immediately release the suspect's name.
Gephardt Daily will continue to follow the story and provide an update once more information becomes available.
A video of some of the response follows below. Beneath that is a gallery with more photos.
Magna Burger King Standoff