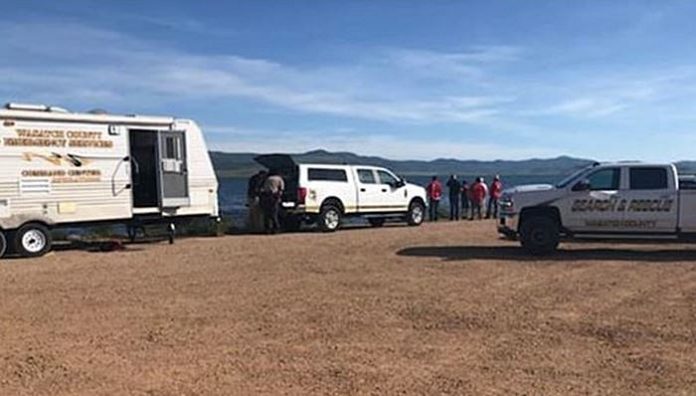 WASATCH COUNTY, Utah, July 21, 2019 (Gephardt Daily) — The search continues for two brothers who vanished while fishing at Strawberry Reservoir on Thursday.
Wasatch County Sheriff's Office and Search and Rescue, along with family members of James "Jim" Gardiner, 70, of Salem, Utah, and Mark Gardiner, 61, of Pleasant Grove, have been working to locate the two men since Thursday afternoon when their boat was found, idling but with no one on board, at the reservoir.
Late Saturday night, WCSO posted on Facebook that they are grateful for the Gardiner family and the strength and kindness the family has shown.
The post also expressed appreciation for the assistance from Utah Search Dogs and Rocky Mountain Search Dogs.
"Our SAR Team, as well as WEBER COUNTY SHERIFF'S OFFICE Search and Rescue and Utah State Parks have been hard at work today," the post said.
"Thanks to the families of our Wasatch County Search & Rescue members, deputies and dispatchers who work to make all of this possible.
"The Phillips Family at the Strawberry Bay Marina & Lodge and the Best Western Plus Heber Valley Hotel are so generous to the Gardiners and the SAR Teams."
The search crews have been working since Thursday afternoon, continuing their efforts late into the night and resuming the search each morning.
WCSO also posted the GPS tracks from the sonar boat teams in the Ladders area of Strawberry Reservoir.