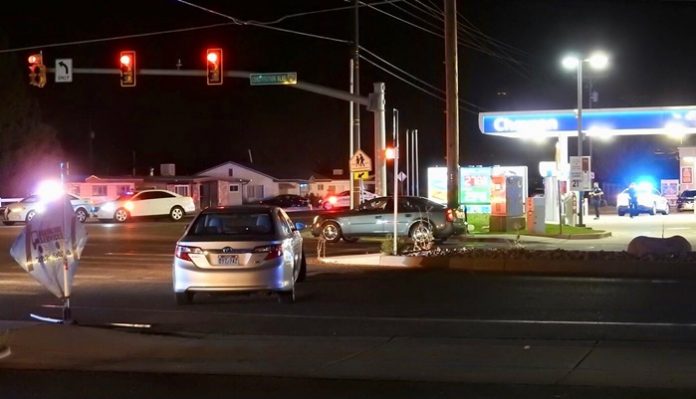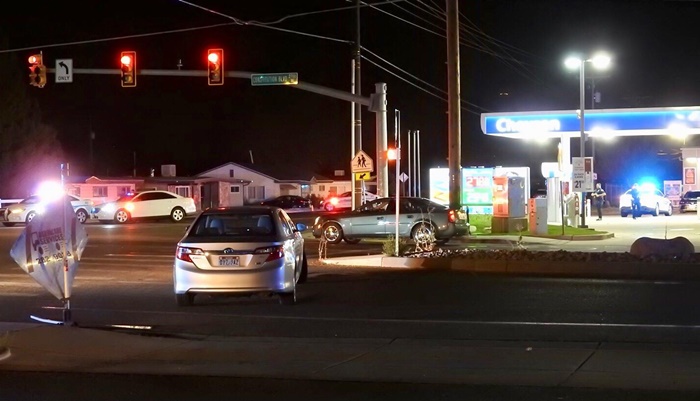 This story has been updated:
Update: Suspect charged with aggravated murder in woman's Saturday night shooting in West Valley City
WEST VALLEY CITY, Utah, July 21, 2019 (Gephardt Daily) — Police are investigating the fatal shooting of a woman and the wounding by gunfire of a teenage boy late Saturday night.
Kent Stokes, acting deputy chief for West Valley City Police, said it was about 11:55 p.m. when police received a call reporting "injuries from a vehicle in the intersection of 3100 South and 2700 West."
Stokes said a boy, who appears to be about 15 years old, was transported to the hospital with a gunshot wound, and a woman died, also from a gunshot. He said medical personnel arrived and tried to save the woman, but she passed away at the scene.
The investigation is still in the very early stages, Stokes said, and it isn't yet known if everything occurred at the 3100 S. 2700 West location.
"At this point, we just have the vehicle in the intersection, and it appears that someone approached in another car or on foot and fired into the vehicle," he said.
Police believe that one of the victims ran into the nearby Holiday gas station and asked for help.
"Then we started getting calls. Right now, we're just trying to run down what happened," Stokes said. "Right now, we have the two victims and the driver of the vehicle, and we're talking to the driver."
He added that detectives were interviewing a couple of witnesses.
The intersection was expected to be closed for several hours.
"We're canvassing the area for video cameras, so if anyone has any video cameras or information, we'd love them to pass it along to West Valley City Police," Stokes said.
Officials were still working to learn the identity of the dead woman, and were in the process of determining exactly how many shots were fired.
Gephardt Daily will follow up on this developing story as more information is made available.