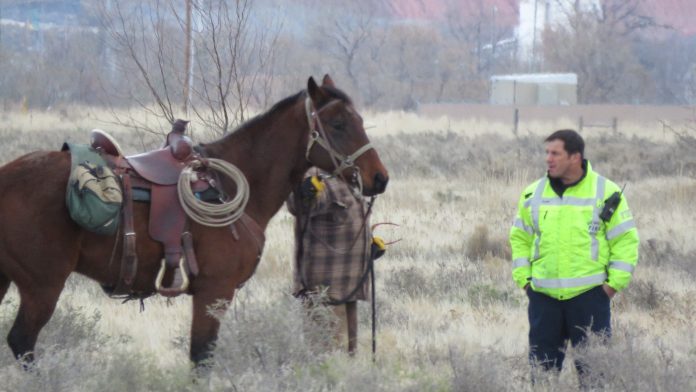 SALT LAKE CITY, Utah, Dec. 20, 2016 (Gephardt Daily) — Police have identified a man whose body was found Saturday afternoon in a field north of the Salt Lake International Airport.
The deceased man has been identified as James Delbert Bown, 52, said the Salt Lake City Police Department in a news release. Officials added the death is not being considered suspicious at this time.
"This is private land," Lt. Justin Hudson, SLCPD, told Gephardt Daily. "The owner was out riding their horse in the pasture and just came upon the body."
The body was found at about 3200 North and 3200 West. Hudson said it's not usual for people to walk in the area.
"It's not common, but it does happen here," Hudson said. "People come out here, especially homeless people, to get away from the crowds and the city.
"It's a deceased male that's been down for some time," he said.
The deceased man was taken to the Utah Office of the Medical Examiner for identification.
Hudson said there were no obvious signs of cause of death.