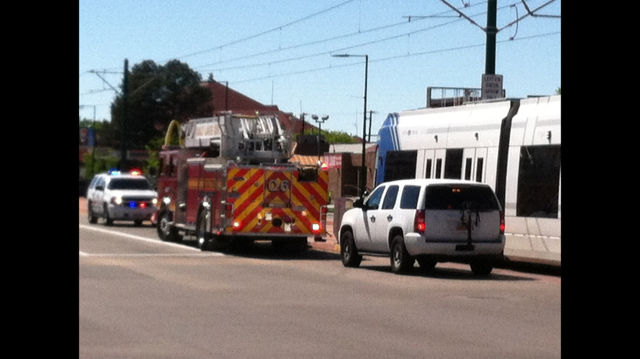 SALT LAKE CITY, Utah, May 11, 2016 (Gephardt Daily) — For the second time in four days, a TRAX train has been involved in an accident, this time in a collision with a car.
Utah Transit Authority spokesman Remi Barron said the incident happened at about 4 p.m. near 900 W. North Temple when a vehicle allegedly made an illegal left turn in front of a TRAX train, and was struck.
No injuries were reported in Wednesday's incident.
In a TRAX accident that happened Sunday, Barron said a male driver of a train left Central Pointe Station in South Salt Lake and approached a curve while going too fast. The train derailed at 2100 South and 200 East.
The South Salt Lake Police Department confirmed that in that accident, four people were injured, two of them seriously.
There were 14 passengers on the train when it derailed. Those who weren't transported for medical treatment were assessed at the scene, then released.
Officials estimate the cost of Sunday's accident was about $300,000.