SANDY, Utah, April 20, 2018 (Gephardt Daily) — A Sandy restaurant has been closed by the Salt Lake County Health Department for violations including the presence of live and dead cockroaches, dirty equipment, and improperly stored chemicals.
La Frontera Cafe, at 61 W. 10600 South, closed Wednesday after being cited for more than 40 violations, including:
The presence of cockroaches, dead and alive, in places including the bar and tortilla storage areas
Food prepared on site held for more than 24 hours and not dated
Unclean ice machine interior
Surfaces around soda nozzles unclean
Food debris in the cooler
Unclean shelves in cooler
Containers of chemical sprays unlabeled with common names
Stored ingredients stored in containers marked without common names
No soap in the bar sink area and no provisions to dry hands in the bar or kitchen sinks
Dusty air vents
Dirty floor, wall and ceiling areas
String used on oven door
Floor tiles missing under the grill
Missing ceiling tiles and a hole in the wall
Food stored at potentially unsafe temperatures
La Frontera Cafe will be allowed to reopen no sooner than a week after its closure date, and only if all violations have been eliminated.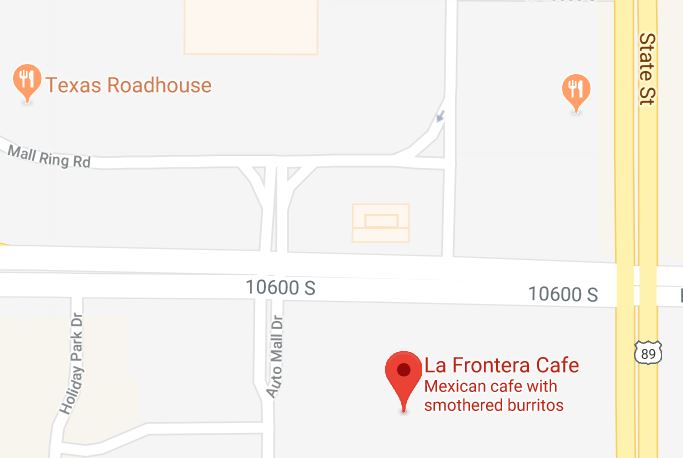 Also closed was Sweet Chimney, at 4100 W. 11400 South, South Jordan. Its five violations were:
No operating sink
No sink close to the food prep area
Food stored in non-food-grade containers
A food container stored on the floor
Staff applying icing and toppings outside of the mobile unit
Sweet Chimney closed Wednesday and was allowed to open Thursday.