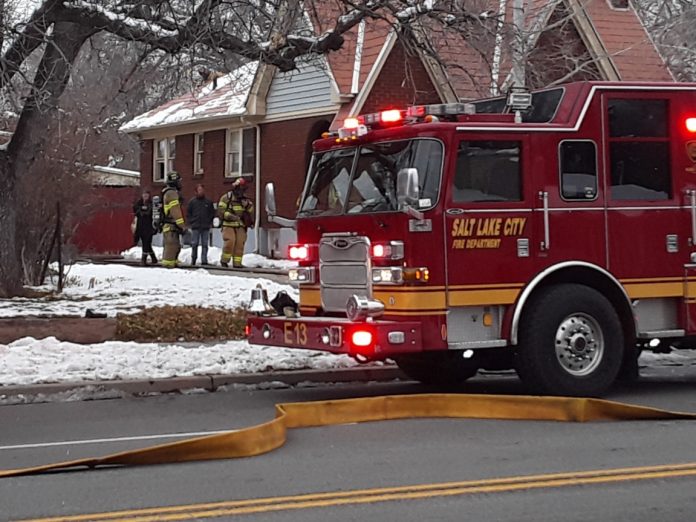 SALT LAKE CITY, Utah, Dec. 30, 2018 (Gephardt Daily) — Salt Lake City fire crews battled a blaze in the attic of a residence Sunday.
Battalion Chief Dan Walker, Salt Lake City Fire Department, said a family of three was at home when they smelled smoke in their residence at at 1839 E. 2100 South at approximately 2 p.m. Walker said the family reported it smelled like electrical wiring, so fire crews called in the power company as well.
"Ultimately we found there had been some hot spots and even some active fire up in the attic, which our crews were able to access, and put out," Walker said.
He said the family will be displaced for a short time.
Between 20 and 25 firefighters responded to the incident.
The damages are estimated to be approximately $50,000.
It is believed the fire was electrical but investigators are on scene determining the official cause.
Gephardt Daily will have more on this developing story as information is made available.