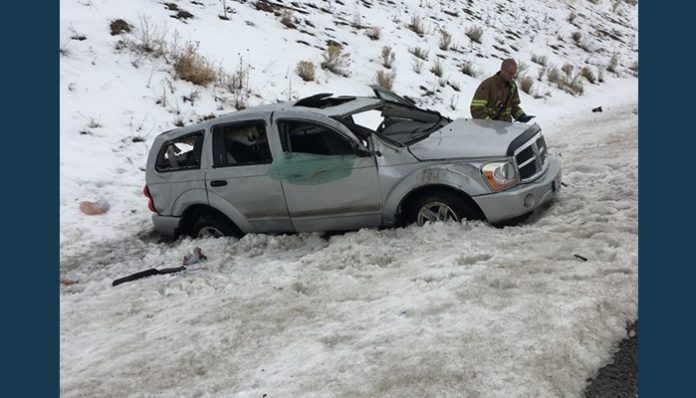 WEST JORDAN, Utah, Feb. 14, 2019 (Gephardt Daily) — West Valley City Police are searching for the suspect in an apparent road rage incident which led to a roll over accident on Mountain View Corridor Thursday.
No one was injured in the crash which happened about 1:10 p.m. near 6500 S. Mountain View Corridor.
Dispatchers put out an ATL (attempt to locate) call to law enforcement units across the Salt Lake Valley looking for a light grey Geo Tracker with a Betty Boop cover on the spare tire.
The driver of the Tracker was said to be an adult male wearing a lime green safety jacket.
Fire officials from West Jordan say it was miraculous no one one was injured in the crash, further proof that seat belts save lives. "Regardless of the severity of damage to the vehicle, the driver was not injured," officials said on social media. "If the driver would not have been wearing their seat belt the outcome could have been far worse."