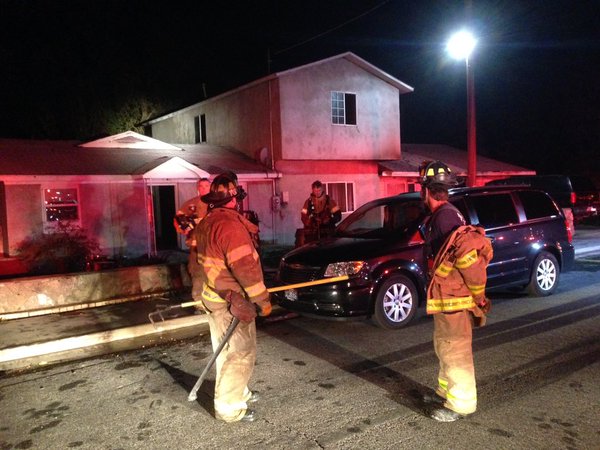 SALT LAKE CITY, UTAH – October 24, 2015 (Gephardt Daily) – A family of 11 people were displaced after a fire destroyed their home in Salt Lake City Friday night.
According to the Salt Lake City Fire Department, crews were called to a house fire just after 5 a.m. at a home located at 1351 S Walnut St when two adults awoke to the sounds of their smoke alarms and discovered their home was on fire.
Officials with the fire department said the two adults were able to get everyone out of the house and one adult was treated for smoke inhalation but no one else was injured.
The damage to the home is estimated at nearly $200,000 and there was heat damage to an adjacent home.
The cause of the fire is still under investigation however officials said the fire does not appear to be suspicious.