WEST VALLEY CITY, Utah, March 8, 2022 (Gephardt Daily) — A West Valley City family managed to escape the flames of a dramatic 2-alarm house fire Monday night.
Fire crews were first called to the scene near 1400 West 330O South about 8:30 p.m. When they arrived, the found the home engulfed in flames.
WVCFD Battalion Chief Jed Peters told members of the media firefighters could see the glow from the flames shooting from the roof while they were still blocks away. "We called for a second alarm before we even got here," Peters said.
Shortly after firefighters arrived the roof began to collapse. Crews then switched to defensive tactics to make sure the flames did not spread to adjacent structures.
Everyone inside the home got out safely and there were no reports of injuries.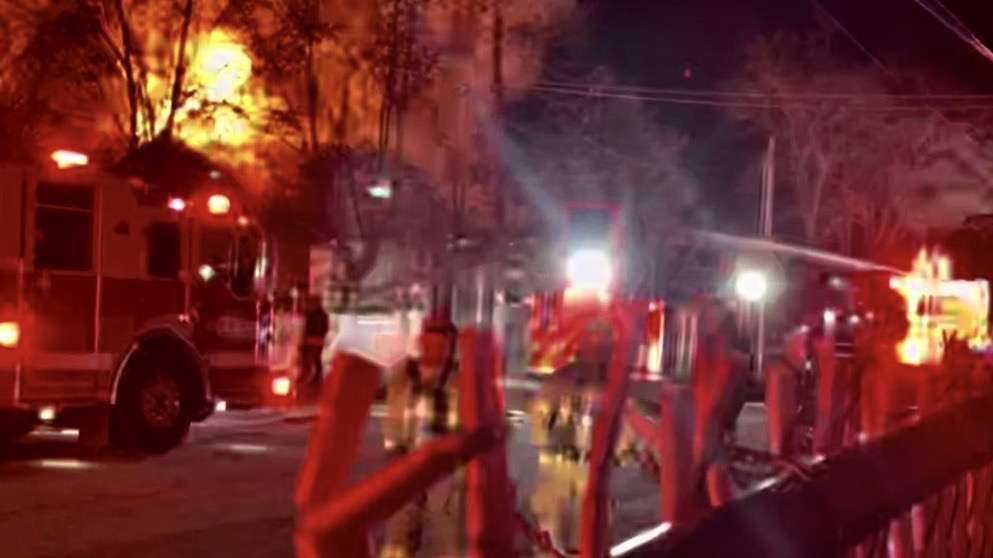 Peters said firefighters would remain on scene throughout the night to douse any potential flare-ups.
The cause of the fire is under investigation.
Crews from West Valley City Fire, Unified Fire Authority and South Salt Lake FD helped battle the blaze.
Gephardt Daily will update the story as more information becomes available.