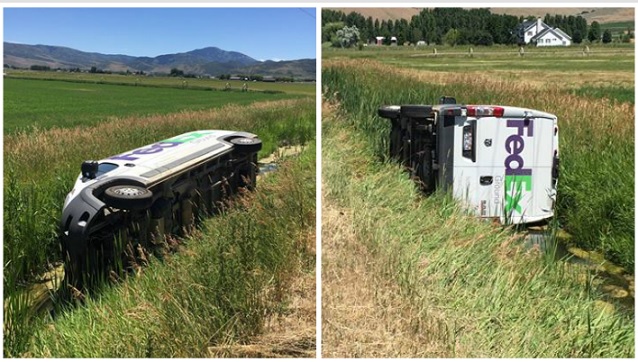 WEBER COUNTY, Utah, July 14, 2016 (Gephardt Daily) — An Ogden FedEx driver was arrested for DUI after rolling his van into a ditch Tuesday afternoon.
Weber County Sheriff deputies responded to a call at about noon of a reckless driver in a FedEx van who was speeding through the area of 700 N. 7800 East in Ogden Valley.
Soon after, another call came in on reports of an accident involving the same FedEx van. This time, the van had rolled into a ditch.
The driver showed several signs of impairment, and deputies also found a vodka in a Powerade bottle inside the van.
The driver was arrested after reportedly blowing a .25 on a breathalyzer, three times the legal limit. He was booked into the Weber County Jail on the charges of DUI and open container.