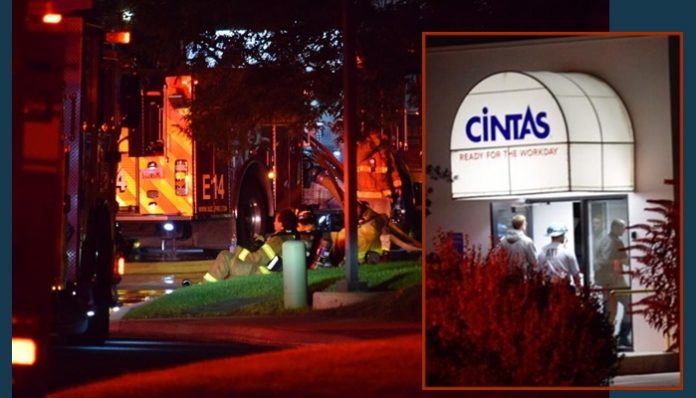 SALT LAKE CITY, Utah, Aug. 4, 2019 (Gephardt Daily) — Salt Lake City Fire Department crews were dispatched to a fire at Cintas, a commercial laundry and uniform service, early Sunday morning.
SLCFD Capt. Adam Archuleta said firefighters were dispatched to the business at 1658 N. 4370 West at 12:43 a.m.
Although they had the blaze under control within a half-hour, the fire caused $80,000 to $100,000 in damage.
Archuleta said it could have been worse, but the sprinklers in the adjacent building did their job and prevented the flames from spreading to the main structure.
"The fire started with oily rags in a storage area immediately north of the main structure," he told Gephardt Daily. "We were able to confirm that the cause was spontaneous combustion."
No injuries were reported in the fire.