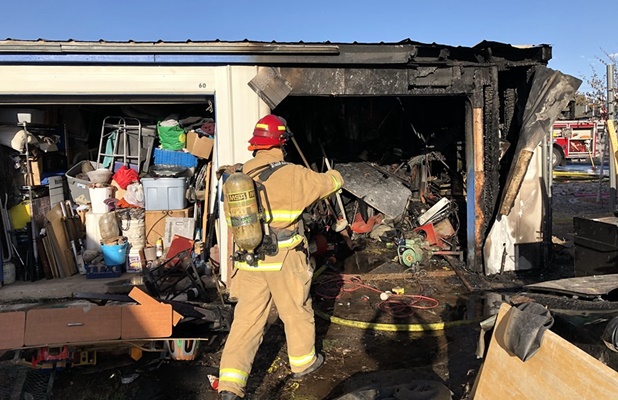 WEST HAVEN, Utah, June 29, 2019 (Gephardt Daily)  — Weber Fire District and Ogden Fire Department responded to a storage unit on fire Saturday evening in West Haven.
Crews were dispatched at about 6:49 p.m. to the area of 1400 West and 2100 South.
According to a Weber Fire news release, the first crews to arrive found heavy fire and smoke showing in one of the storage units.
Firefighters at the scene were concerned that the flames would spread to adjacent units, "so they rapidly focused their efforts on the units exposed to the fire," the release says.
They were able to contain the blaze in the unit in which it started.
The cause of the fire is still under investigation and no estimate of damage was available Saturday night.