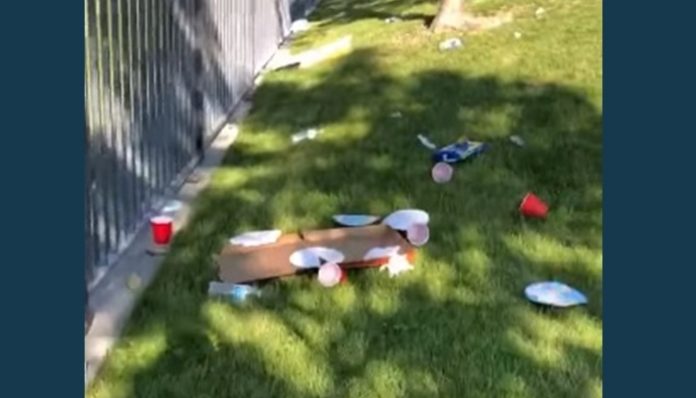 HERRIMAN, Utah, June 5, 2019 (Gephardt Daily) — Herriman Skate Park has been closed indefinitely after being vandalized, officials said Wednesday.
"Due to excessive amounts of trash, blood, and feces being spread around the Skate Park, and smeared on the walls of the park bathrooms, these facilities will be closed until further notice," said a Facebook post from Herriman City.
The park is located at 5900 W. 13400 South.
"For those with questions about security cameras, we do have security cameras at the Skate Park, but obviously not in the bathrooms," the post said.
"By policy, in order for the camera footage to be viewed, we need to file a police report. In the past, we have chosen not to pursue this course of action but due to repeat offenses, for the second week in a row, we will be filing a police report to see if the cameras can assist us in determining who may be doing this."
Anyone with information about the vandalism is asked to call Herriman Police Department on 801-858-0035.
Due to excessive amounts of trash, blood, and feces being spread around the skate park, and smeared on the walls of the park bathrooms, these facilities will be closed until further notice.

Posted by Herriman City on Wednesday, June 5, 2019