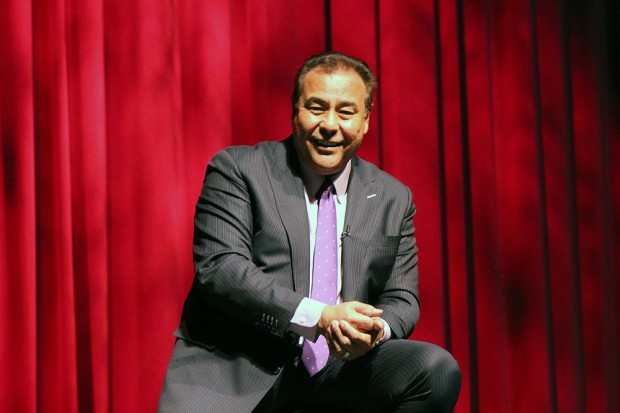 OREM, Utah, April 25, 2016 (Gephardt Daily) — Seven-time Emmy Award-winning anchor John Quiñones will be this year's guest speaker at Utah Valley University's 75th Commencement on April 28.
"John Quiñones is well-known and respected for his distinguished career in television news, but it's his inspirational attitude even when the cameras aren't rolling that will capture the attention of our graduates this year," UVU president Matthew S. Holland said.
"He has overcome considerable obstacles to make a lasting impression on a competitive industry."
Quiñones shares his personal story of overcoming poverty and other challenges with audiences across the country. He encourages them to pursue their dreams regardless of socioeconomic barriers, emphasizing the role education played in his own success.
Quiñones said in a recent speech at Salt Lake Community College that a government program called Upward Bound, which teaches kids with stories similar to his to aim for college, was the stepping stone to his success.
"I stand where I am today because of them," Quiñones said.
Quiñones earned a bachelor's degree from St. Mary's University in Texas and a master's degree from the Columbia University School of Journalism.
Quiñones spent 25 years at ABC News and became an anchor of their news program "Primetime." He has received Emmy Awards for his work on "Primetime Live," "Burning Questions," and "20/20." He is currently the host of ABC's newsmagazine "What Would You Do?"
UVU's board of trustees also announced it will honor the following individuals with honorary doctoral degrees: Utah Supreme Court Justice Christine Durham, Vivint CEO Todd Pedersen, and Utah State Tax Commissioner John Valentine.
UVU's commencement begins at 6:30 p.m. in the UCCU Center in Orem.