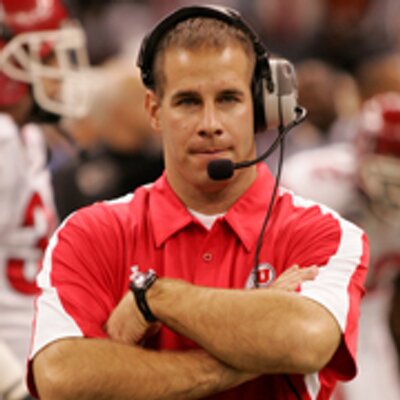 SALT LAKE CITY, Utah, Jan 5, 2016 (Gephardt Daily) — Brigham Young University isn't the only coaching staff making some changes this year.
Utes defensive coordinator and line coach John Pease, 72, just announced he is retiring and Utah's special teams' coordinator Morgan Scalley will take his place.
"We appreciate the passion, energy and coaching expertise that John Pease brought to our program on a daily basis," said Utah head coach Kyle Whittingham. "While we completely understand his decision to retire, players and coaches alike are sorry to see him leave. Through the years, John has had a major impact on Utah football as a player, coach and longtime friend and adviser."
Whittingham didn't have to look very long to find a replacement for Pease.
"Morgan has played an ever increasing role in our overall defensive scheming the past few seasons and is ready to take the reins as the defensive coordinator," said Whittingham. "He is bright, innovative and hard working."
Scalley, a second-team All-American, was the Mountain West Conference co-defensive Player of the Year, Anson Mount and MWC Scholar-Athlete of the Year in 2004. He first joined the Utes' coaching staff as an administrative assistant in 2006 and was named by Rivals.com as the country's top "non-BCS" recruiter in 2010.
He received his Masters in business administration from the U and graduated Magna Cum Laude from Utah with a 3.96 in 2006.