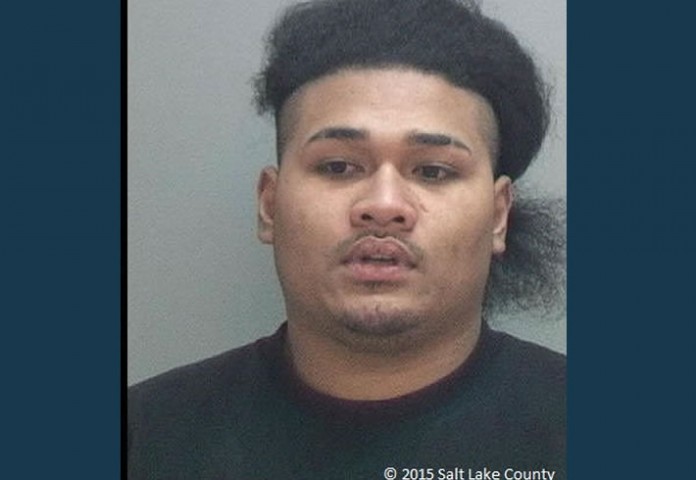 KEARNS, Utah, Dec. 27, 2015 (Gephardt Daily) — A man with a known criminal history is back behind bars after leading police on a high speed chase early Sunday night.
According to Unified Police Detective Chuck Malm, the incident started around 6 p.m. after Sam Aina, 22, met with an unnamed victim at the Arlington Apartments, at 4700 South 4800 West.
"During the discussion the suspect pulled out a knife and demanded money," Malm said. "When the victim told him he didn't have money, Aina forced the man to drive him to the Mouse Pad at 5400 South 4090 West and told him he was to go inside and come back out with $60 or he would kill him. The victim went inside and called 911."
Police said they were able to track the vehicle by GPS to the Loves Truck Stop on Redwood Road and North Temple. When officers arrived they observed Aina leaving the parking lot headed south on Redwood Road. Aina refused to stop for officers and a high speed chase ensued.
Malm said Aina then led officers through several jurisdictions before crashing through a fence and into the front yard of a home at 4015 West 5085 South.
"The suspect attempted to get out and run behind the house, but was apprehended peacefully by officers," Malm said.
There were reports that at least one vehicle was damaged in the chase.
Aina was taken to the Salt Lake County Jail where he was booked on several felony aggravated charges including kidnapping, assault and robbery and fleeing.