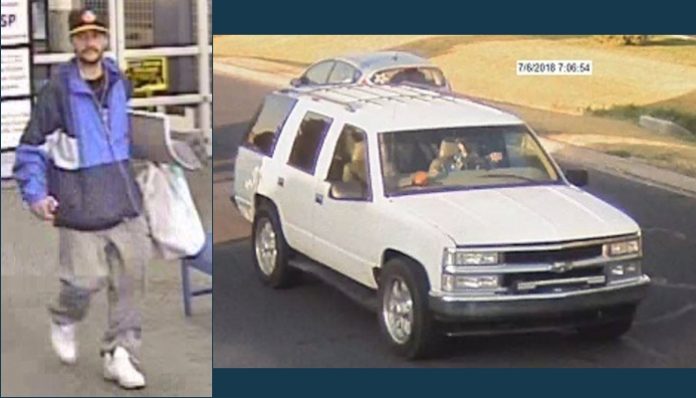 LOGAN, Utah, July 11, 2018 (Gephardt Daily) — Logan police are searching for a suspect who allegedly broke into a garage, then into a vehicle and stole a purse, then went on a spending spree using stolen credit cards.
Logan City Police Department said in a news release on Facebook the theft occurred Friday.
"The man broke into a garage," the news release said. "While in the garage he then broke into a vehicle where he stole a purse. The purse contained several credit cards which he used at multiple stores between Logan and Preston, Idaho."
At one of the stores he was seen driving away in a white Chevy SUV, police said.
Anyone who can identify the man or has information about the incident is asked to call Detective Chris Fowler at 435-716-9486. Callers can remain anonymous if they wish.