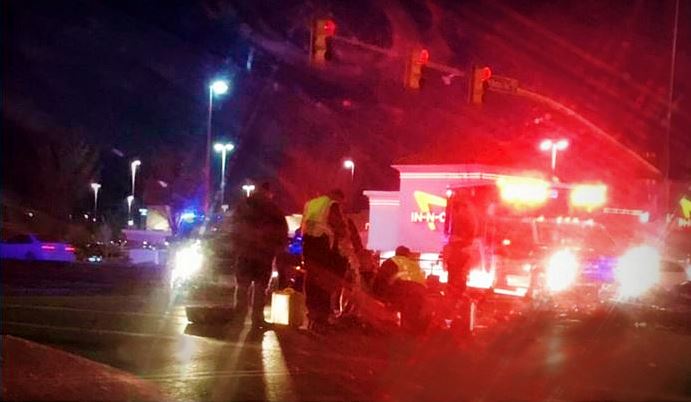 WEST JORDAN, Utah, Feb. 1, 2019 (Gephardt Daily) — A man in his 70s was transported to the hospital Friday night after his motorcycle and another vehicle collided at 7800 South and 4000 West.
West Jordan Police Sgt. J. Monson told Gephardt Daily the crash occurred just before 6:15 p.m. as the motorcyclist was westbound on 7800 South and an eastbound car was turning left to go north on Jordan Landing Boulevard.
The man was transported to the hospital with serious injuries to his legs, Monson said.
The female driver of the car remained on scene and was cooperating with police. No one in the car was injured.
Monson said the cause of the collision is still under investigation, and officials were talking to witnesses to determine exactly what happened.
Gephardt Daily will update this story as more information becomes available.