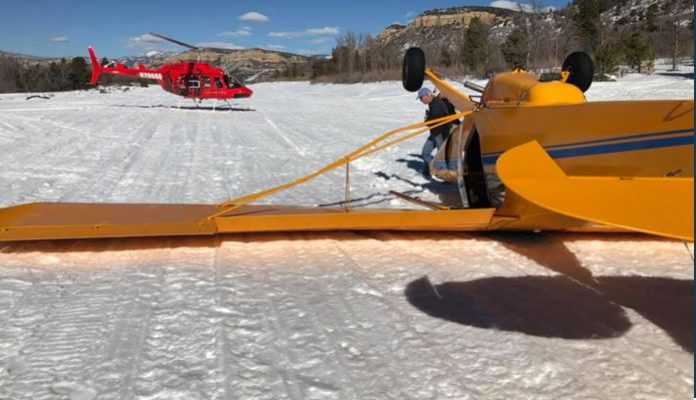 WASHINGTON COUNTY, Utah, Feb. 1, 2019 (Gephardt Daily) — A small plane that went down in rural Washington County was located late Friday afternoon.
The pilot and passenger had only minor injuries after the plane, which was trying to land on a snow-covered private runway, flipped upside down.
Officials from Iron and Washington counties worked on the search, as did pilots from SUU Aviation, out of Southern Utah University.
"Today, our great partnership with SUU aviation paid off big," a statement from the Iron County Sheriff's Office says.
"A call about an emergency locator transmitter from a down plane was called into the Washington County Sheriff's Office. Pilots from SUU aviation and deputies from Iron County Sheriff's Office responded to the area only accessible by air or snowmobile.
"They located the pilot and his passenger with minor injuries," the ICSO statement says. "They were flown from the crash site to an airport in Hurricane. We are happy to report they are safe."