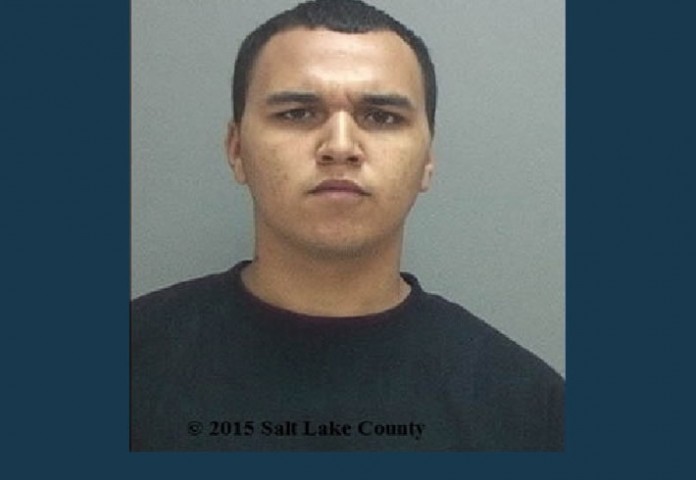 MILLCREEK, UTAH – August 21, 2015 (Gephardt Daily) – Unified Police Department said the Metro Gang Unit has arrested one of it's Top 10 Fugitives for the last week.
Tyrel M. Foreman, 19,  also known as "Lucky Loc," was wanted for 29 counts of felony discharge of a firearm. The arrest was made at 4320 S. 700 East last night at 8:23 p.m.
Foreman is a member of the Lay Low Villain Crips, a violent street gang that originated in Salt Lake County.  He was wanted on a $250,000 warrant for 29 counts of second degree felony discharge of a firearm stemming from an incident that occurred at the Atherton Park Apartments July 21.
Through their investigation, the UPD Violent Crimes Unit identified Foreman as the person who allegedly fired 29 shots into an apartment that was occupied by a young couple and their two young children.
Last night, a Metro Gang Unit detective located Foreman at an apartment in the Millcreek area and arrested him without incident.  Foreman is currently housed at the Salt Lake County Jail.