SALT LAKE CITY, Utah, March 24, 2018 (Gephardt Daily) — The woman who has accused her former Missionary Training Center president of sexual assault has issued a statement, according to MormonLeaks, the website that released it.
MormonLeaks also released the audio recording that brought the alleged 1984 incident to public attention. It was said to have occurred when then-President Joseph L. Bishop asked her to go with him to a secluded basement storage area in the MTC facility, which prepares people called for missions for The Church of Jesus Christ of Latter-day Saints.
On the audio recording, the unnamed woman confronts a man, identified as Bishop, who does not admit to sexual assault, but does say he is sorry, and admits he did molest at least one other female missionary for whom he served as a spiritual leader.
The woman's statement, released Saturday, appears in full below:
"I'm the woman in the recording with Joseph L. Bishop. My identity will be revealed when I file the lawsuit.
"First, although MormonLeaks did release my recording prior to my consent, (MormonLink founders) Mr. McKnight and Mr. Dodge support my cause. It is my belief that they were concerned about ALL of the victims that may become forgotten if my story was silenced by a settlement and non-disclosure agreement. I cannot fault them for that.
"Having this story leaked has actually helped me. I was struggling with the settlement. Part of me wanted to take it and part of me didn't. They made it easy for me. I didn't have to choose. Some have stated that I am heroic and brave. I am neither of those things. I interviewed my rapist because I was pissed off. The church told me I wasn't entitled to know what action, if any, had been taken in my reporting his raping me to several church leaders for 30 years. I was fed up. It was neither brave nor heroic.
"Part of me wanted this to go away quietly and a bigger part of me wanted to scream from the top of the mountain what he did to me. Now I get to scream!
"Even if the leak of the recording was prior to my consent, I do not agree that these men are re-victimizing me. I don't think they would have released the recording without giving it serious thought and weighing the consequences heavily.
"I look forward to sharing more of the story in the coming weeks."
LDS Church statements
The LDS Church released official statements on Tuesday and Friday of this week. The first responded to the release of the December 2017 recording.
The second reacted to the release of an incriminating transcript of Bishop's interview with the Brigham Young University Police investigators, in which the former MTC president admitted to asking to see the breasts of the woman accusing him. According to the audio recording, she complied.
The second statement also reveals that a second alleged victim of Bishop had confided to her Church leader about abuse.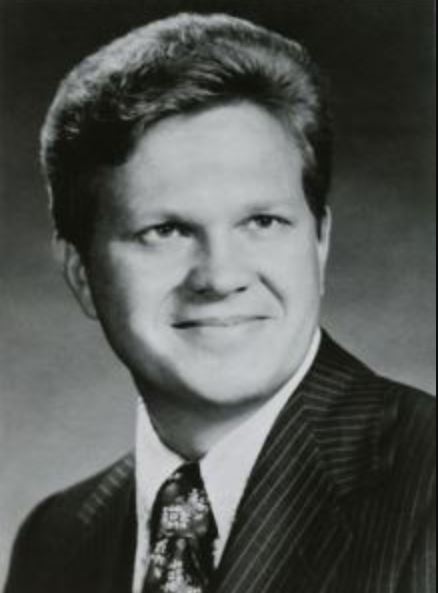 To read the first statement, released on March 20, click here.
The Church's Friday statement, released after officials reviewed the official police document, follows:
"We share the anger and distress Church members and others feel to learn of incidents where those entrusted with sacred responsibilities violate God's commandments and harm others.
"Such behavior is repulsive and sinful. The Church is looking into all aspects of the assertions on the recording of Joseph Bishop. This includes the work of outside legal counsel, who are interviewing priesthood leaders, family members, law enforcement officials and others with knowledge of these incidents.
"We are aware of one other woman (who is referenced in the December recording) who informed her local ecclesiastical leaders that she was sexually abused by Joseph Bishop while he served as president of the Missionary Training Center.
"When she reported the alleged abuse to her local Church leaders in 2010, they provided emotional support as well as professional counseling services. Mr. Bishop's local ecclesiastical leaders were contacted and they confronted him with her claims, which he denied, and local leaders did not feel they could pursue church discipline for Mr. Bishop.
"On Wednesday, the Church, along with media outlets, received the unredacted police report from BYU Police, which included an admission of inappropriate sexual conduct. We are committed to bringing accountability for what has occurred.
"Sexual abuse cannot be tolerated in the Church. We continue to urge our leaders to take reports of abuse very seriously. Leaders should call the Church's abuse helpline, which has been established to assure that victims are cared for and that abuse reporting laws are strictly obeyed."
BYU Police report
When investigating BYU Police officers asked Bishop why his account of the 1984 incident differed from that of the alleged victim, the report says, "he said he either can't remember it or that (she) was exaggerating her account."
He also confirmed asking to see the breasts of the other missionary.
Deputy Utah County Attorney David Sturgill has said he could not pursue charges against Bishop because the statute of limitations had run out.
In 1984, the legal deadline for filing a rape charge was four years.
"I have no reason to doubt the victim's disclosure," Sturgill has told reporters.
Recorded conversation
The recorded conversation covers a wide range of topics, including the man's marriage and his opinion on this competency for the job of MTC president.
"I was not strong," Bishop allegedly says in the recording. "The last person who should have been in that situation was me. I shouldn't have been in that position."
The man also admits to molesting another female missionary, but says he does not remember attempting to rape the woman in the conversation."
To hear the full audio recording of the conversation between the accuser and the man said to be Bishop, click on the play bar below (used with permission from MormonLeaks).
To read a transcript of the recording on the MormonLeaks website, click here.
MormonLeaks is a nonprofit organization that releases leaked information associated with the LDS Church. MormonLeaks was formed, the website says, "on the belief that increased transparency within the Mormon Church results in fewer untruths, less corruption, and less abuse within Mormonism."